AMC Gold Experience Tickets Have Been Discontinued – How to Exchange Yours If You Have Them
This post may contain affiliate links and I may be compensated for this post. Please read our disclosure policy here.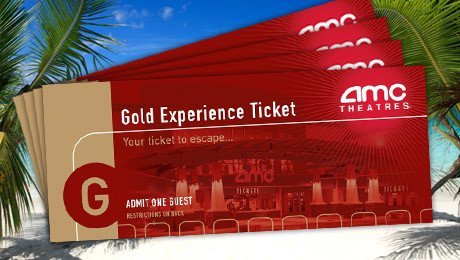 We have shared about deals on these AMC Gold Experience tickets in the past, and they were suppose to not have an expiration date on them, so we wanted to make you aware of recent changes at AMC that will impact you if you have any of these tickets.
They were discontinued as of July 1, 2018. On the AMC FAQ page they provide some instructions on how you can trade them in for a Yellow Ticket (which does have more restrictions), if you still have Gold or Silver Experience Tickets.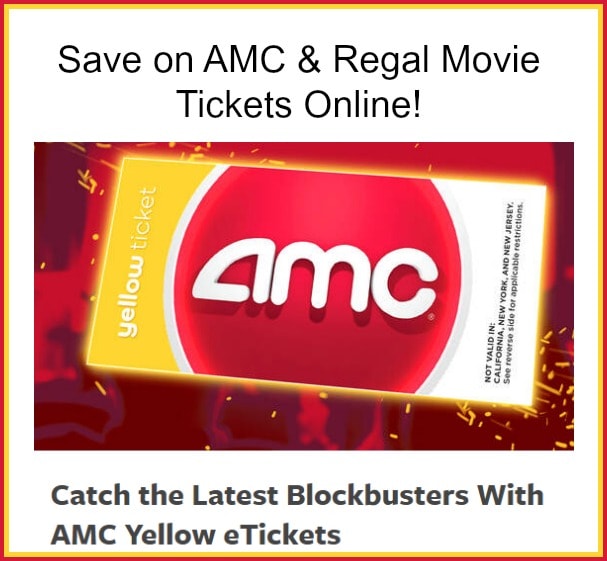 Current AMC Movie Ticket Deals: 
If you are looking for current AMC Ticket Deal offers, they are now offering AMC Yellow Tickets for $9.75  here (this includes a $0.75 service fee). These are the AMC Yellow tickets, and they are eTickets, so you can access them right after you purchase them – they email them to you. They are good for any date (but not available in CA, NY or NJ)
There are also Regal Movie Ticket Deals here if you are looking for those (they are $9.50 = $0.75 cent service fee per  ticket), and are also e-tickets.
Here is what AMC says about how to exchange the AMC Gold Tickets:
"We're sorry, Gold and Silver Experience tickets are no longer accepted in theatres as of July 1, 2018. If you have an AMC Gold or Silver Experience ticket(s), please send legible pictures of the front and back of your ticket(s) to [email protected]. Please include your mailing address and a member of our team will reissue a comparable Black or Yellow ticket for use in one of our theatres."
Check out their FAQ page here for more details on this, as well as details on how the Yellow Tickets work.