5 Practical Ways to Allergy & Asthma Proof Your Home
This post may contain affiliate links and I may be compensated for this post. Please read our disclosure policy here.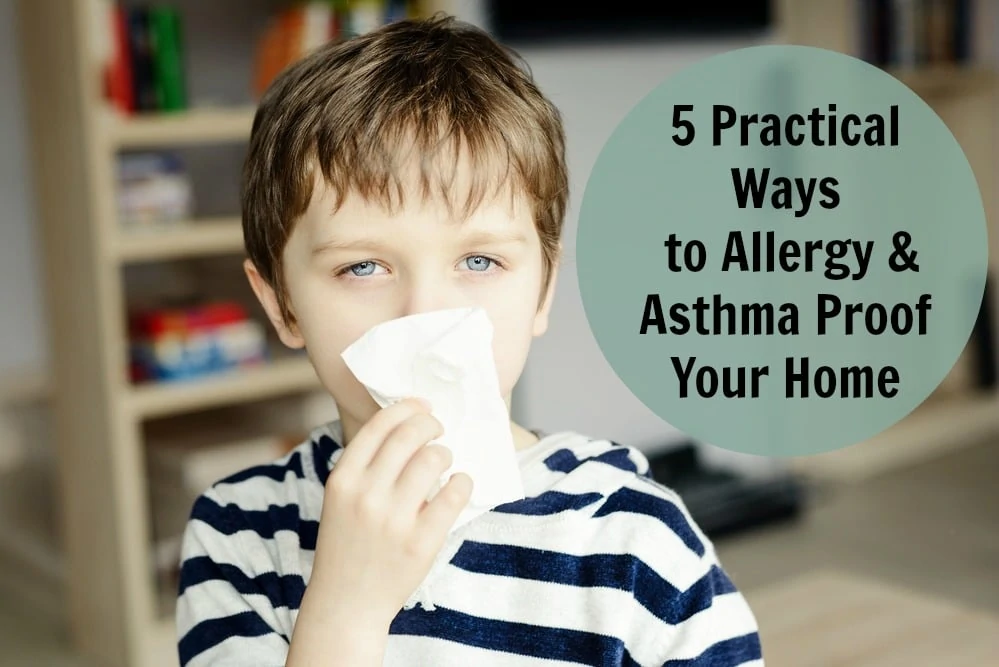 This post was sponsored by the American Lung Association. All opinions are my own
5 Practical Ways to Allergy & Asthma Proof Your Home
My son had severe asthma growing up, so this is a topic that is close to my heart as a result of personal experience. I did not understand much about asthma when he was born, so it took me longer than it should have to start recognizing the signs, and get him the help he needed to breath comfortably on a regular basis. That is why I think this resource made available by the American Lung Association is so valuable. This is information that is important for us all to learn, but especially if you are a parent. You will want to read through this information on asthma, so you are better prepared then I was, should you need to know what to look for and how to address it.
You can take this quiz to understand if you or a family member might have asthma, and if it is well-controlled, and access doctor discussion guides if it is not.
There is also a section on Questions to Ask Your Doctor to help make a more productive conversation with their physician, should it be a conversation you find yourself needing to have.
I am so grateful to find great resources like this, as I will never forget when my son was 9 months old and had his first severe asthma attack. I was a young, and fairly new mom, and did not know much about asthma at that time at all. I certainly did not realize it could be life threatening, and that many of the signs are ones I could easily mistake for other childhood illnesses, if you do not know what to look for. I waited way too long to take my son to the hospital that day, as I thought he just had a bad cold/flu. As a result we ended up rushing in, and things getting much worse then they should have. Looking back I wish I would have known more, to get it addressed with his doctor much earlier, so he could have started breathing better sooner. Interestingly enough, after my son was diagnosed with asthma and allergies, I realized I have lived my entire life with some of these symptoms myself – they just went un-diagnosed (which also meant untreated) for most of my life. It was not until I learned about asthma for my son, that I was able to understand more about many of the symptoms I had just dealt with (unnecessarily) all of these years.
It is terrible to watch a loved one struggle to breathe, especially your child (or experience it yourself), so I encourage anyone dealing with asthma, to use this information to learn more about how to keep it under control. For the first 3 years of my sons life we spent many nights in the Emergency room, that resulted in hospital stays. Once we learned how to get his asthma under control, those visits became fewer and fewer, and I am very grateful for that. Find more tips on how to keep even severe asthma and allergies under control here.
In addition to learning about the symptoms and treatments, we also had some specialists visit our home and teach us some things we could do in our environment to prevent asthma flare ups. I did this primarily for my sons breathing health, but found that as a result I was much more comfortable living in my own home too. It made such a significant difference that I want to make sure to share some of these tips with anyone who could benefit from them. They are easy things to do, but make a big difference in your comfort.
There are the obvious things, like making sure your home is smoke free. However in our situation, we had to go to much greater lengths to make sure we were not aggravating my sons asthma in our home. Here are some of the tips we learned from Asthma experts who came to our home to assess it.
How to Allergy & Asthma Proof Your Home
Note – if you are the one with asthma and allergies, you will want to wear a mask when doing these cleaning or removing tasks, to protect yourself.
1 – Remove Carpets – They are dust collectors – Or Get a Vacuum with HEPA filter if you are unable to remove carpets.
The first thing we did when we moved into our current home, was remove the carpet in my sons room. We eventually made it through the rest of the home after that as well and replaced with surfaces that did not collect and trap dust like carpets can.
In the event that you cannot remove carpets, get a vacuum cleaner that has a HEPA grade filter to use to clean them regularly. These are also great for cleaning any area rugs you might have in the home.
On a related note, we also chose to remove curtains in his room, and other rooms in the home he used regularly (as they too can hold lots of dust). The ones we did keep get washed in hot water regularly.
2 – Look for mold and deal with it
You will want to look in spots you may not be used to looking when doing everyday cleaning. These include:
Window Seals (especially in the part where the window slides). Moisture can get in here creating a mold friendly environment, so check these regularly. Especially the window in the rooms where the person with asthma sleeps.
Bathrooms. This is a high humidity area, so make sure you are using a working fan, and checking for mold around faucets, tubs and showers regularly. We switched out the plastic shower liners (that seem to mildew easily) with mildew resistant cloth ones that we could wash regularly.
Be cautious with indoor plants, as mold can grow in the soil.
Address leaks immediately, do not give them the chance to turn into a mold issue.
If you have crawl spaces, you might want to consider having it inspected to make sure it is dry and mold free. The mold you do not see can be an even bigger issue if you have someone with asthma in your home.
If you have a basement area, keep an eye on that (consider using a dehumidifier there to keep it dry).
3 – Be Careful What Products You Use In Your Home – Avoid Fragrances
Fragrances from candles, cleaning supplies and more can be dangerous for someone dealing with breathing problems. We learned to buy all natural cleaning products, including unscented laundry detergents. We got rid of candles, and replaced them with battery operated ones when we wanted the ambiance. Avoid personal products with strong fragrances as well. Things like scented lotions and perfumes can trigger asthma symptoms, so it is best to keep them out of the home.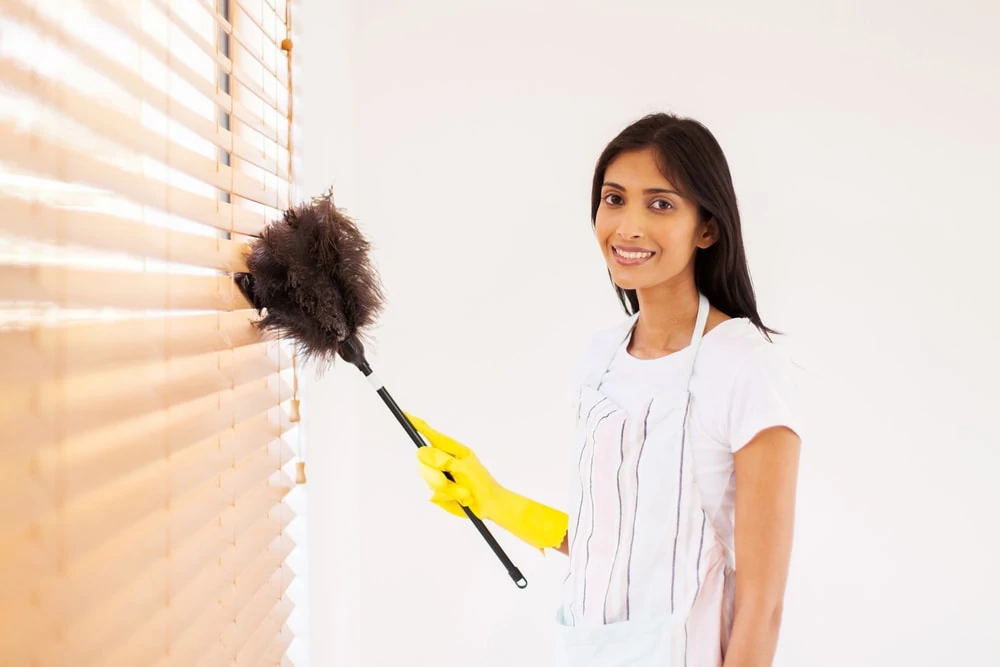 4- Do What You Can to Prevent Dust
Dust can be a big issue with asthma, so it is important for good breathing health to keep your home as dust free as possible. Since dust accumulates quickly in most homes, this will take a little effort. Here are some tips to regularly do this.
Use an air purifier in the bedroom and main rooms that the person with asthma uses. Get one with a Hepa Filter, and this will help keep the air cleaner.
Cover bed mattresses and pillows with hypo-allergenic covers. These help quite a bit with being able to sleep comfortably for those with asthma.
Regularly wash bedding in hot water
Add a good dusting regiment to your cleaning schedule regularly.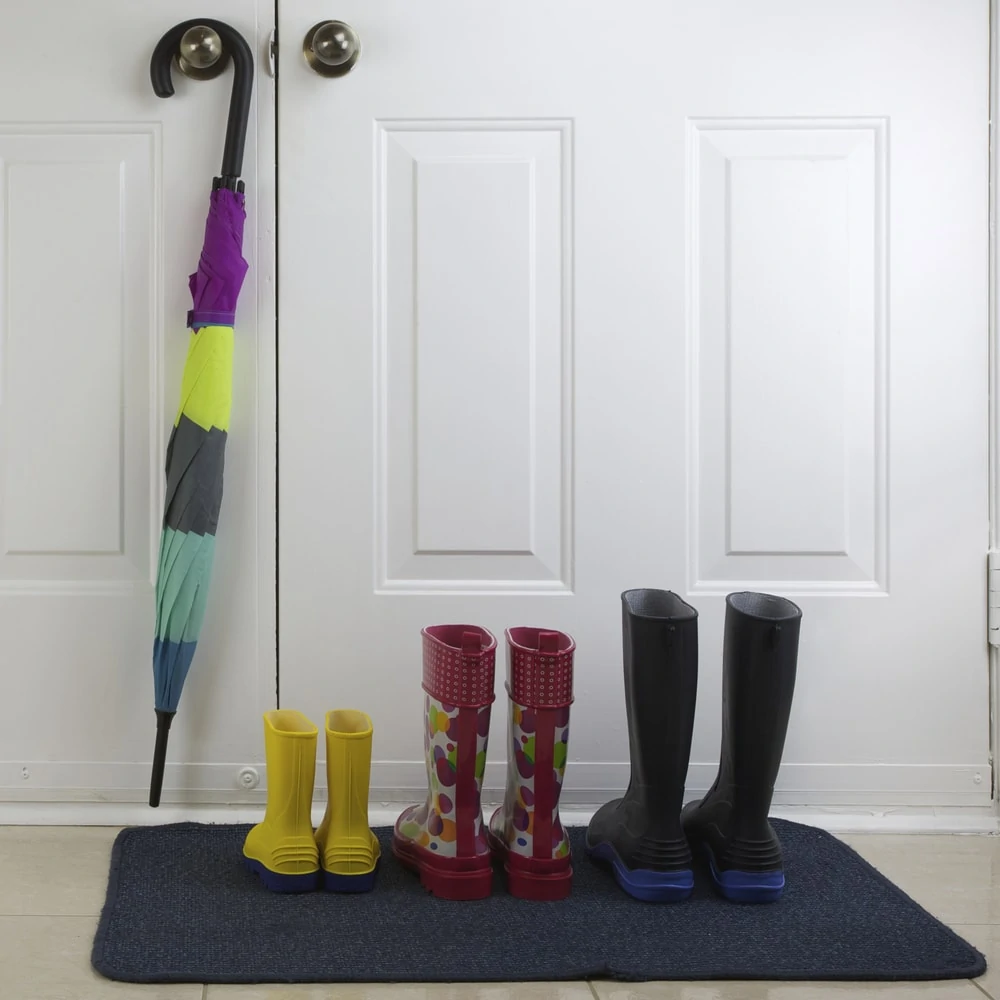 5 – Take Off Shoes Before Entering Home
This one is harder for me to do, as I like to wear my shoes in the house. However you can track in pollen's from the outdoors that might trigger an asthma attack if someone living in the house is sensitive to them.
By simply implementing these 5 things, we were able to keep our home a healthier place for not just my son, but our entire family. There is more you can do of course, but this is a great start. You can find out more tips on diagnosing and controlling asthma for yourself or someone you care about on the American Lung Associations Lung Health Page here too.