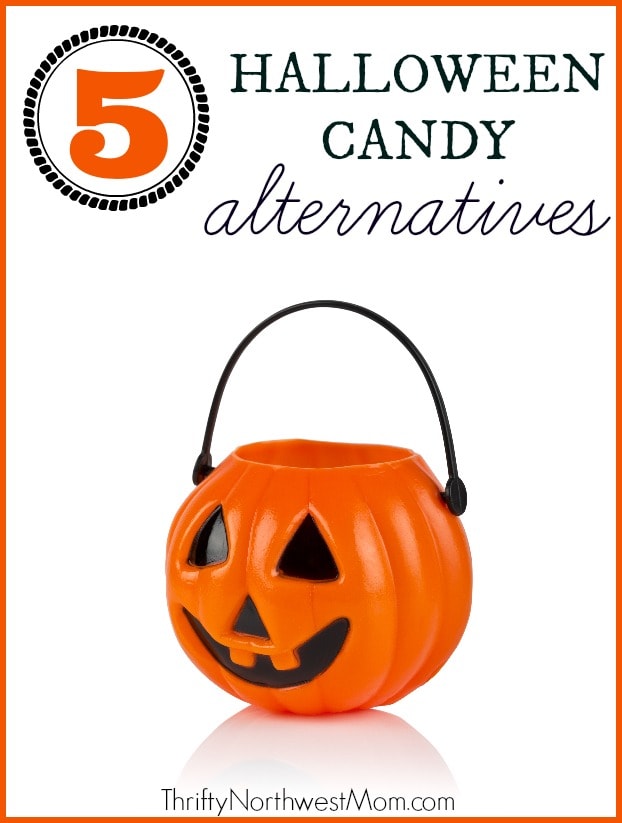 When it comes time to celebrate the Halloween season, some families are looking for alternatives to handing out bags of candy every year. Kids love the stuff, but there are certainly other fantastic options out there. If you play your cards right, you might even find that you are more popular than the candy-giving neighbor down the street!
Here are some options to try this Halloween season when you simply don't want to throw candy at the masses:
Rice Krispies Treats
Rice Krispies treats are not going to make any top ten list of healthy foods, but when compared to a king sized Snicker's bar, it fares much better. These treats really are not all that bad a few times per year. The kids will definitely love them! (Check out these super cute Pumpkin Rice Krispie treats I made several years ago for a Halloween party)
Halloween Pencils/Pens/Art Supplies
These are much more popular than you might think. Giving out a great Halloween themed pencil or pen will likely get you a look from some kids, but most will enjoy the change-up. You can find pencils, pens, erasers, pads and various other art items that are priced reasonably enough to give out. Our favorite place to find deals on holiday items for kids is Oriental Trading, especially when you order on a day with free shipping. The Dollar Tree is also another place that might have packs of Halloween themed pencils & art supplies.
Glow in the Dark Items
Any kind of glow in the dark stuff will be a huge hit because they are out walking a dark neighborhood. Not only will you be giving them something they will like, you will also be giving them something to help keep them safe while trick or treating. Make sure to check out this set of 100 glow sticks for just $9.89 shipped right now on Amazon. There are also blinking glow rings for $6.81 for a 12 pack and a pack of 40 glowing finger tips for $8.99 + free shipping.
Playdough
Kids simply love Playdough and they will always welcome it in their bags. Silly Putty is a huge hit as well. If you can find them cheap enough to give them out, your home will be one of the more popular on the block. You could even make homemade playdough for kids you know who trick or treat at your house (here's more info on the homemade playdough)
Organic Candy
If all else fails, you can always turn to organic candy as an option. These candies taste awesome and they will not rot the poor kid's teeth out nearly as quick. It comes in many different flavors, shapes and sizes so having a selection won't be a problem. Organic candy makes a great compromise. One of our favorite organic candy brands is Yummy Earth, which offers great deals on organic lollipops as well as organic gummy worms, organic gummy bears & more.
When Halloween night comes calling, don't feel obligated to always buy the big bags of candy. With ideas like these and plenty others, there are definitely different options if you're looking for an alternative for the trick or treaters in your neighborhood.  The best Halloween treats are the ones that kids can keep and enjoy for quite some time afterwards.
Find more Halloween ideas & deals to check out. If you're planning a Halloween party, make sure to check out these party ideas for frugal decorating, Halloween recipes & more!
We've also been sharing a lot of fun ideas over on our Halloween Pinterest board if you need more inspiration for all things Halloween.