TODAY ONLY – Save an Extra 35% on your Old Navy purchase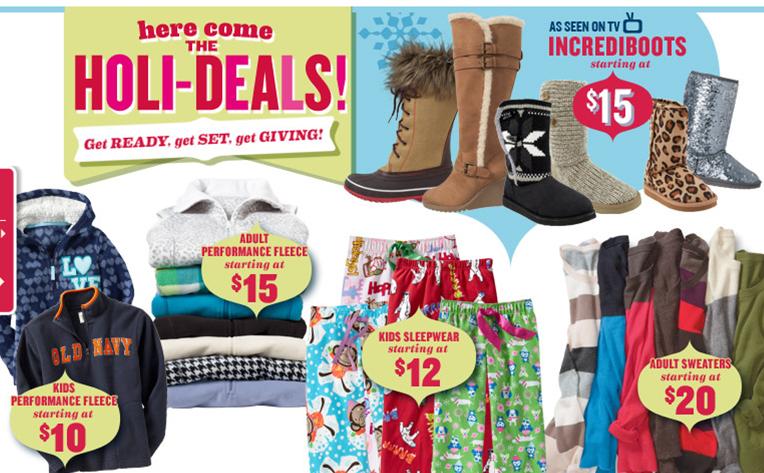 For today only (11/21), you can get 35% off your purchase at OldNavy.com. All you need to do is use the code MERRY at checkout. Also, if you spend $50+ (before the discount), you will qualify for FREE Shipping!
Here are some items that stood out to me:
Performance Fleece for Kids – starting at $10.00 – would be $6.50 after 35% discount
Performance Fleece for Adults – starting at $15.00 – would be $9.75 after 35% discount
Kids Sleepwear – starting at $12.00 – would be $7.80 after 35% discount
Adult Sweaters – starting at $20.00 – would be $13.00 after 35% discount
This is a great offer because some of these prices are cheaper that what is advertised for Black Friday. For example, Old Navy has Sweaters advertised for $15.00 but under this promotion, you can get them for $13.00, in case you missed the 75% off sweater sale on Saturday.
If you'd prefer to shop in-stores, make sure to check out the 75% off sales today & tomorrow, plus an extra 50% off clearance on Wednesday!
Also, don't forget that if you go through Ebates.com, you can get an additional 7% cash back on your purchases!
**This promotion is also valid at Gap.com and BananaRepublic.com as well.