Tablet Black Friday Deal Comparisons
This post may contain affiliate links and I may be compensated for this post. Please read our disclosure policy here.

Tablet Black Friday Deal Comparisons
We love Black Friday as it's such a great time to look for items that have been on your wish list for awhile, plus shopping for those Christmas gifts for family & friends. We have had many readers asking for tablet deals, so we have rounded up all the best deals & put them in one place for you so you can compare the prices & features to decide on your plan for where to purchase. We have a separate list for Apple iPad deals for Black Friday too.
Many of these deals will be available online as well as in store. However, note that these prices will not be available until they start their Black Friday sales.
You may also want to check reviews or check prices on Amazon, too.
Here are a few of the big tablet deals so you can compare on Amazon: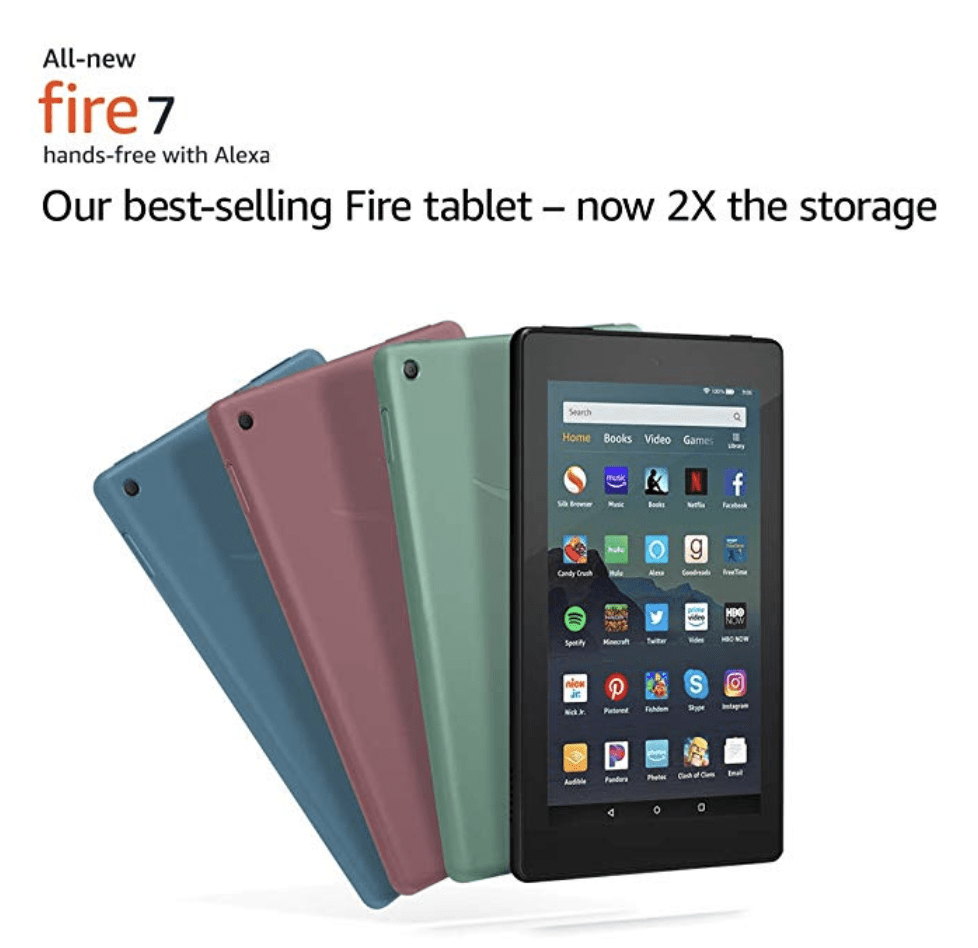 We have more Black Friday comparison posts for you here too::
Laptop Black Friday Comparisons
Nintendo Switch Black Friday Comparisons
If you are looking for other Black Friday deals, be sure to check out the Black Friday ad scans  that we have shared.
Tablet Black Friday Deal Comparisons
Fred Meyer: 
Samsung 10.1″ 32GB Galaxy Tab A – $149.99
Samsung Tab A 8 Kids Edition – $9.99
Fire 7″ 16GB Tablet – $29.99 (reg $49.99)
Fire 7″ Kids Edition Tablet – $59.99
Walmart:
Samsung Galaxy Tab A 10.1″ 2GB Ram, 32GB Storage – $149 – Bonus 2 Free VUDU movies w/purchase
Samsung Galaxy Tab A 7″ Tablet, 8GB – $77.99
onn 10.1″ Android Tablet & Keyboard – $59 (reg $99)
onn 7″ Android Tablet with 16GB Storage – $28 (reg $49)
Target:
Samsung Galaxy Tab A 10″ 32GB Tablet – $159.99 (reg $219.99)
Samsung Galaxy Tab A 8″ 32GB Tablet – $119.99 (reg $139.99)
Fire HD 7″ 16GB Tablet – $29.99 (reg $49.99)
Fire HD 10″ 32GB Tablet – $99 (reg $149)

Fire 7″ Kids Edition 16GB Tablet – $59.99 (reg $99)
Best Buy:
Microsoft Surface Pro 7 12.3″ Tablet 128GB SSD, 4GB Memory + cover – $599
Microsoft Surface Pro 7 12.3″ Tablet w/Intel Core i5, 8GB Memory, 128 GB SSD + cover – $799 (Reg $1099)
Microsoft Surface Pro 7 w/cover & pen package – save $429.99
Google Pixel Slate 12.3″ 64 GB Tablet – $449 (Reg $799)
Google Pixel Slate w/Accessories – up to $650 Off
Samsung Galaxy Tablet S6 – $100 Off + $50 Best Buy e-Gift card
Select Samsung Tablets – $99.99
Kindle Paperwhite E-Reader 6″ 8GB – $84.99
DigiLand 10.1″ 32 GB Tablet – $59.99
Costco:
Samsung Galaxy Tab A 8″ – $109.99
Samsung Galaxy Tab A 10.1″ 128GB Tablet – $199
Kohls:
Fire 7 16GB Tablet – $29.99
Fire 7″ Tablet – $49.99 + $10 Kohl's Cash
Fire 7″ Kids Edition 16GB Tablet – $59.99
Fire 7″ Kids Edition Tablet – $99 + $20 Kohl's Cash
Microsoft:
Surface Pro 7 + Type Cover Bundle – $699
Surface Go – $150 Off
Staples:
Amazon Fire 7″ 16GB Tablet – $29.99