SorBabes Ice Cream – Plant Based Alternative to Regular Ice Cream (Coupon Available)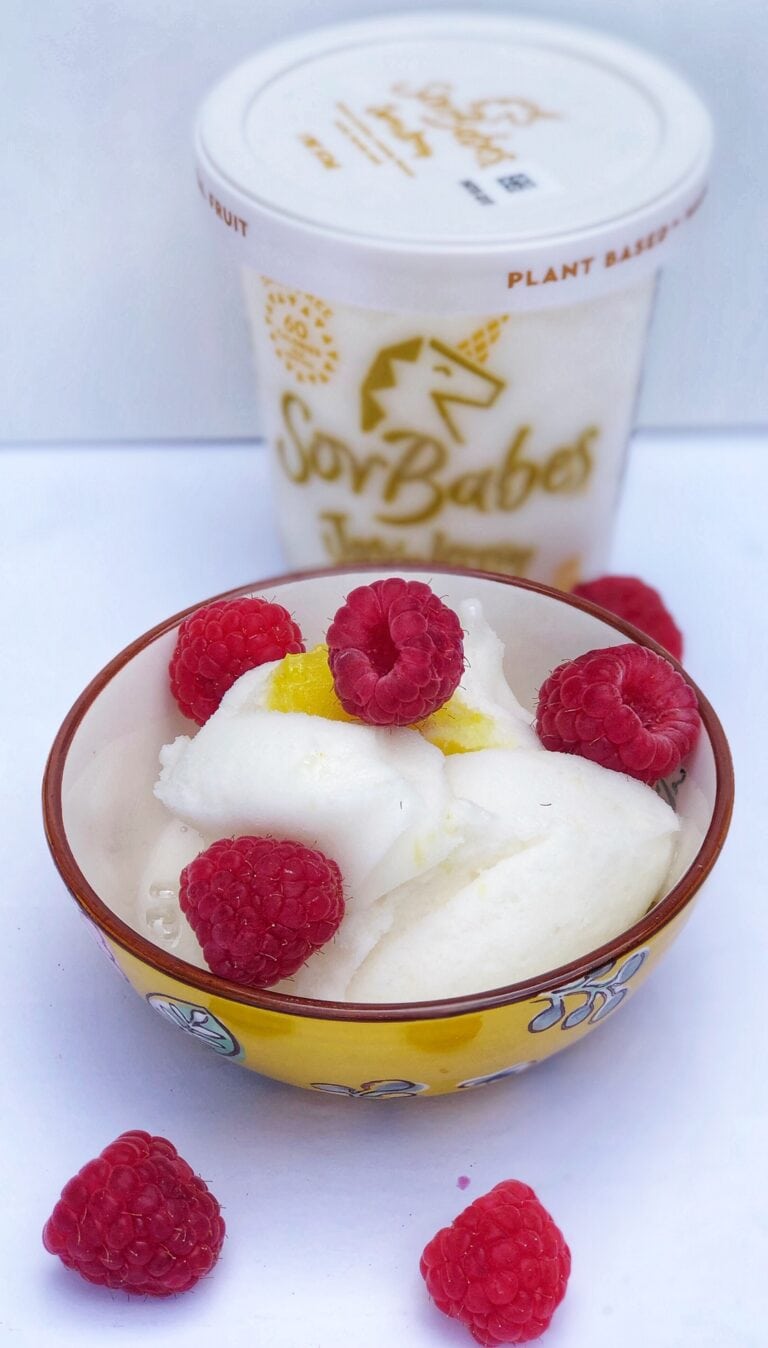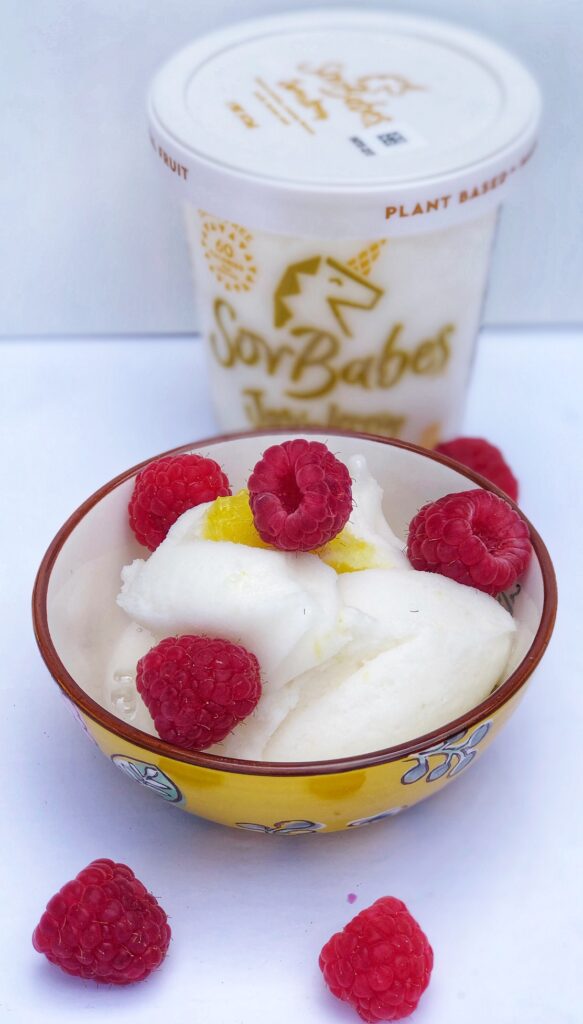 This post is sponsored by Savings.com
SorBabes Ice Cream – Plant Based Alternative to Regular Ice Cream – #SaveOnSorBabes
If you are looking for an alternative to standard dairy based ice creams SorBabes is a dairy free, plant based, vegan, gluten free and kosher (pareve) option. It is made with real fruit and nut butters, which is how they get the creamy flavor with out the dairy products.
It is getting warm out, and this is the perfect dessert to cool off with. So pick your favorite flavor to try, because there are some super savings on SorBabes that we share below.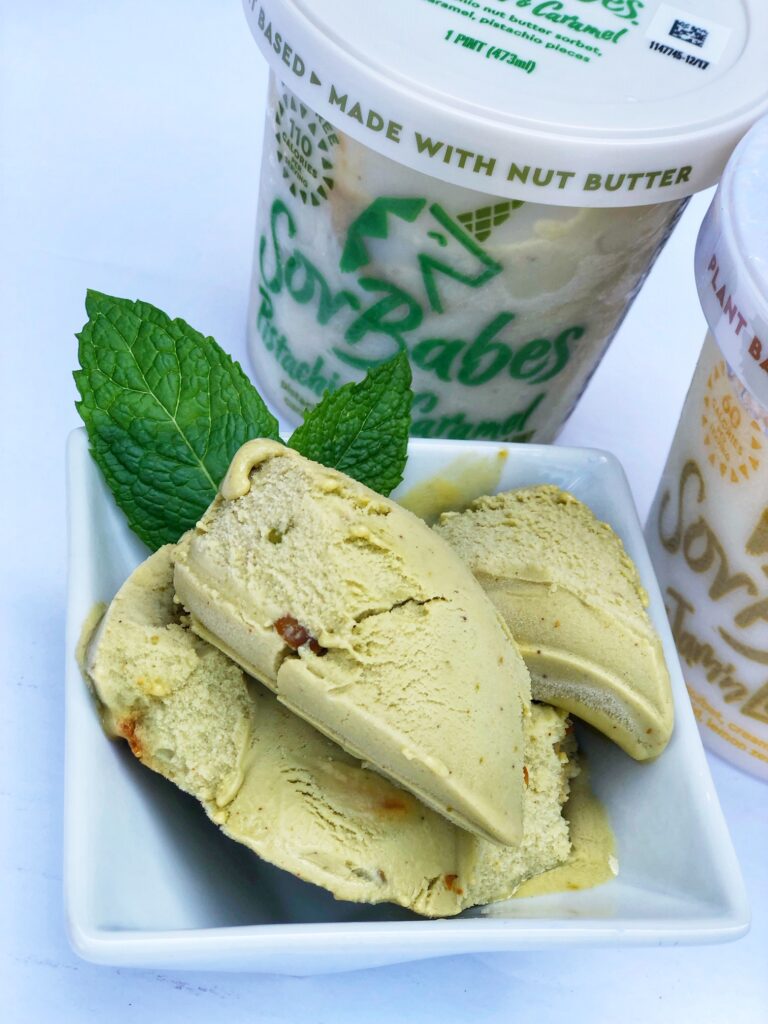 I have a child with a milk allergy, so we tried it for the first time today ourselves. I have a Fred Meyers nearby, and had the coupon in my Valpak Mailer, so I grabbed that and headed to the store to see what kind of deal I could find. We have tried a number of non dairy frozen treats over the year, and this one seemed to have more flavor then most.
There were lots of great flavors available at my local Fred Meyer, like Raz'nberry, Pistachio and Caramel (pictured here), Lemon Sorbet (pictured above), Cafe Almond flavor and more.  If I had not known that it was a non-dairy ice cream alternative ahead of time, I would not have been able to tell. It was creamy, and packed full of flavor. The sorbet was tangy and packed with lemon flavor (and these sorbets have less sugar then others, but you would not know that with the amount of flavor you taste in each bite). The Pistachio Caramel was creamy and smooth, and had great pistachio flavor.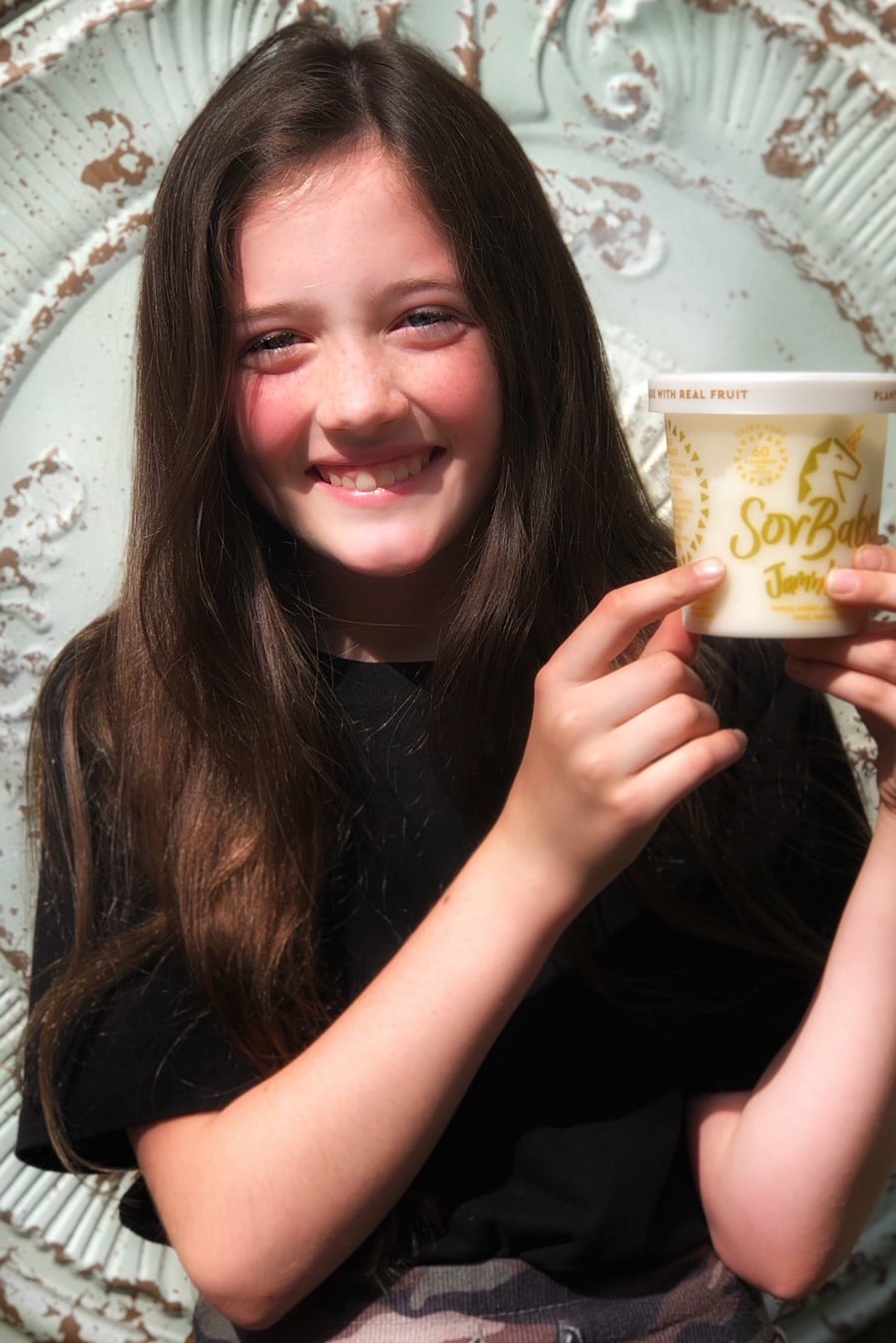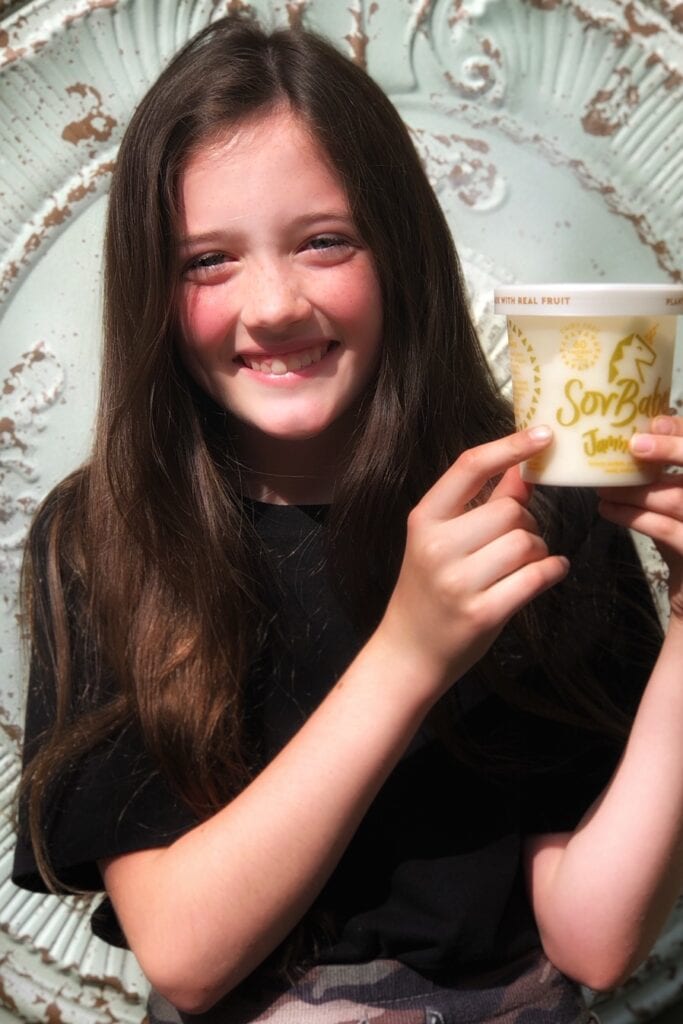 Lemon Sorbet is perfect for a sunny day! 
If you are looking for a not dairy, gluten free, or vegan option for an ice cream dessert, this is a great one. Plus, right now you can save if you use this coupon.
There is a $1.50 off high value coupon that you can redeem at Fred Meyer, Pick 'n Save and Metro Market stores right now!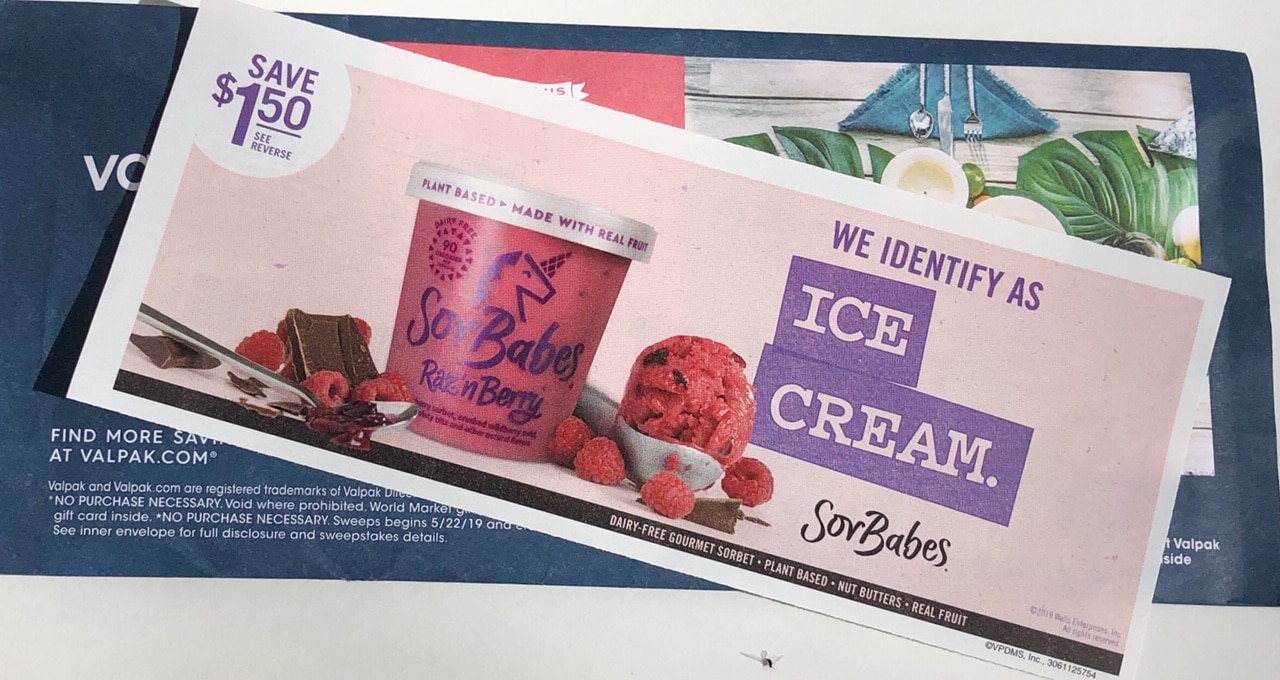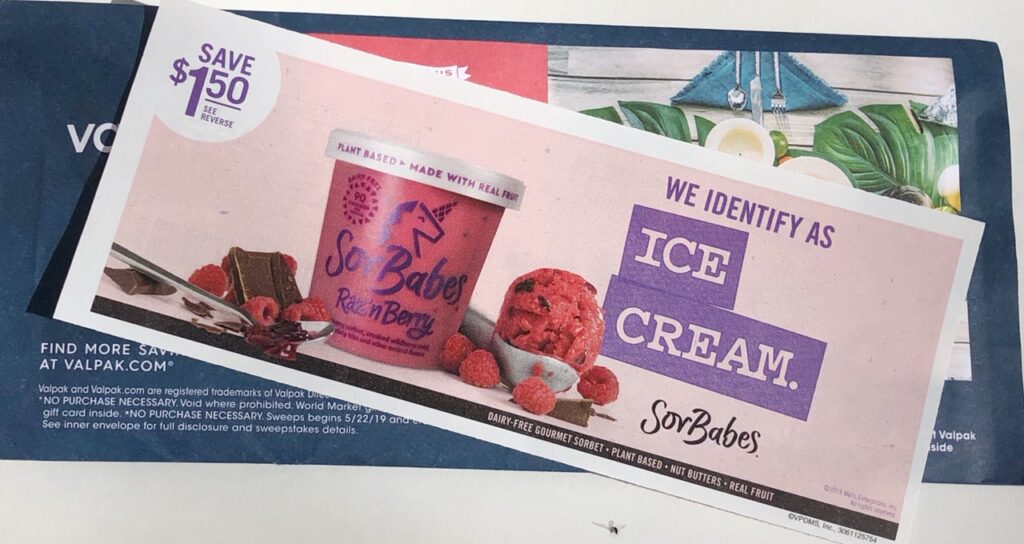 PLUS, be sure to check your Valpak envelope, as you may find an additional coupon for $1.50 off one pint of SorBabes, also redeemable at Fred Meyer, Pick 'n Save and Metro Market stores.  I found this coupon in my Valpak envelop from this month. Between this coupon and the printable one above, that will provide lots of opportunity to save.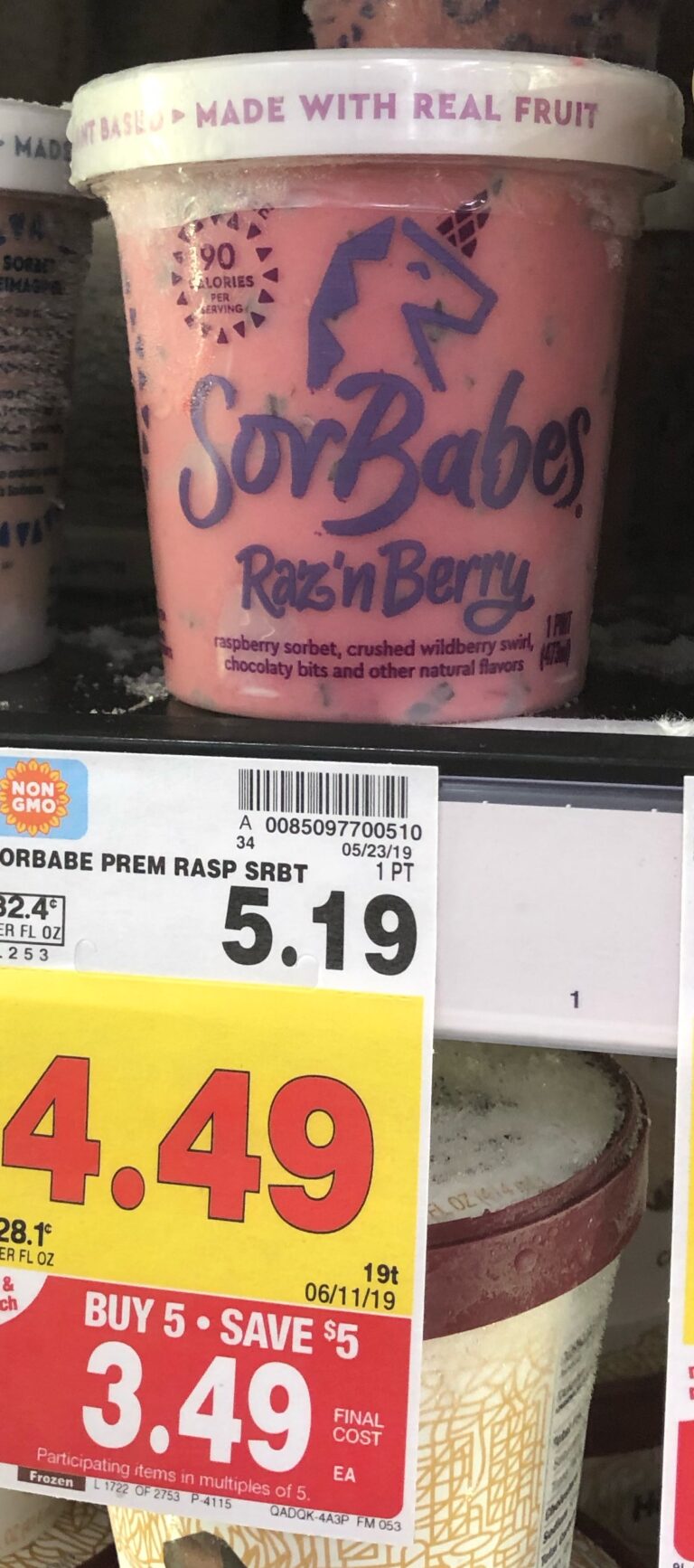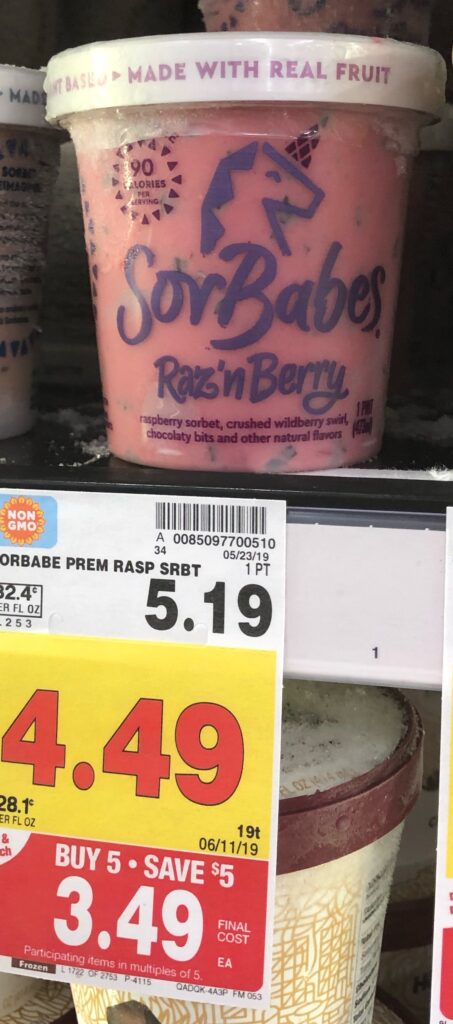 It is on sale for $3.49 as part of the buy 5 save $5 sale at my local Fred Meyers right now, so it is a perfect time to purchase it as part of this sale, and use the coupon for maximum savings (you can mix and match in this sale, or buy 5 pints of SorBabes).
Use $1.50 off printable coupon below and that makes it just $1.99 a pint by combining both of these offers at Fred Meyer this week. That is a super price!!
Print the coupon for additional savings here, or check your Valpal mailer for additional coupons, and get a super deal on this non-dairy ice cream!