Safeway Gift Card Deals – Save On Gift Cards Shopping at Safeway!
This post may contain affiliate links and I may be compensated for this post. Please read our disclosure policy here.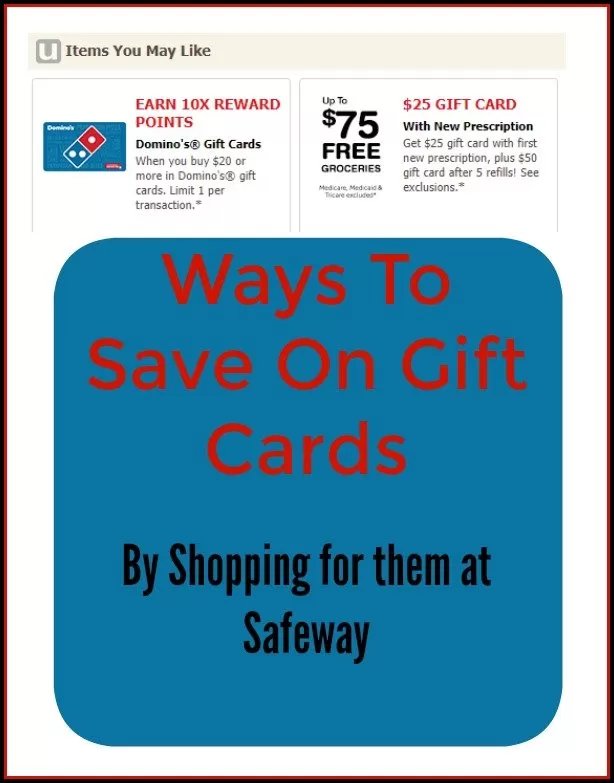 Safeway Gift Cards – How to Get Discount Gift Cards by Shopping for them at Safeway!
Here is a great gift card shopping tip for you all. Safeway stores have gift card malls, and there are a couple of ways you can get discount gift cards when you shop them.
The first one is generally a personalized offer, so it may differ from person to person. You will need to be sure you have created a Just 4 U account. Once you have a Just 4 U account, you can log in and check all of the offers and deals by category. If you select the Gift Card or Special Offers categories you will be able to see what offers you have available to you. You can then add them to your card, and when you check out with your Safeway Club Card, and buy the participating gift card, you will get the special savings.
In the past I have had various different kinds of gift card offers in my account. Some examples include:
Dollar Off Amount Offers (ie pay $40 for a $50 select gift card)
Extra gas savings when you buy select gift cards.
Get a free Safeway Gift Card with Pharmacy Transfers
Safeway Ad Gift Card Promotions: 
From time to time Safeway will have a special coupon in their weekly ad (and they are usually in the Just 4 U account too). These are generally offers like buy x amount in gift cards, get $10 off your next grocery shopping trip. Another popular one is to offer 4x the gas rewards when you buy select gift cards during a promotional period.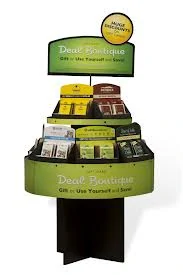 Around the Holidays, they have been known to set up gift card deal boutiques too. These are special kiosks with discount gift cards you can buy right in the store.
Some examples of deals that we have seen in Deal Boutiques in the past include:
Barnes & Noble –  $100 gift card for $90
California Pizza Kitchen – $100 Gift Card for $79.99
Entertainment.com – $29.95 for $19.95
iPhone Case (Zazzle) –  valued at $49.95 for $29
Jiffy Lube –  $100 Gift Card for $80
Keg Restaurants – $100 with bonus $20 card for $100
Movietickets Package – Movietickets.com for $35 + Restaurants.com $25,  for $35
Outback – $75 multipack + $10 bonus card for $75
Photo Canvas (Zazzle) – valued at $115 for $35
I love discount gift card deals, not only for gifts for others, but also for our families use. They work just like cash generally, once you go to redeem them, so you can usually use them with coupons or other promotions too maximize your savings!
If you have other ways you like to save on Safeway gift cards (all gift cards at the Gift Card Mall in Safeway) let us know  your best tips.