Red Tricycle 2013 Totally Awesome Awards – Thrifty Northwest Mom Is A Finalist (Voting Is Open)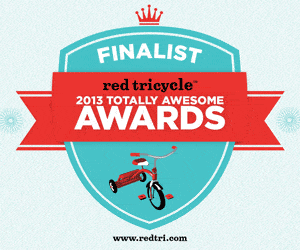 We were honored to find out that Thrifty Northwest Mom has been selected as one of the finalists in the Most Awesome Coupon Sites for Moms category in the 2013  Red Tricycle's Totally Awesome Awards. We have been nominated as a finalist along side some "pretty cool" sites, so mostly we just want to say Thanks You! We are so honored to make the list, as a result of your nominations!!!
We just wanted to remind folks that voting is open. If you are so inclined, you can vote for Thrifty Northwest Mom here.
The voting period will run for the next seven weeks, from July 1 – August 15 and the business with the most votes in each category will be selected as the winner (Most Awesome!). As a winner we would be listed on the Red Tricycle website, so that we can hopefully meet new families who are looking to save money, and help them with those efforts!