QFC – Dole Pineapples for $1 Ea (Make Great Centerpieces Too)
This post may contain affiliate links and I may be compensated for this post. Please read our disclosure policy here.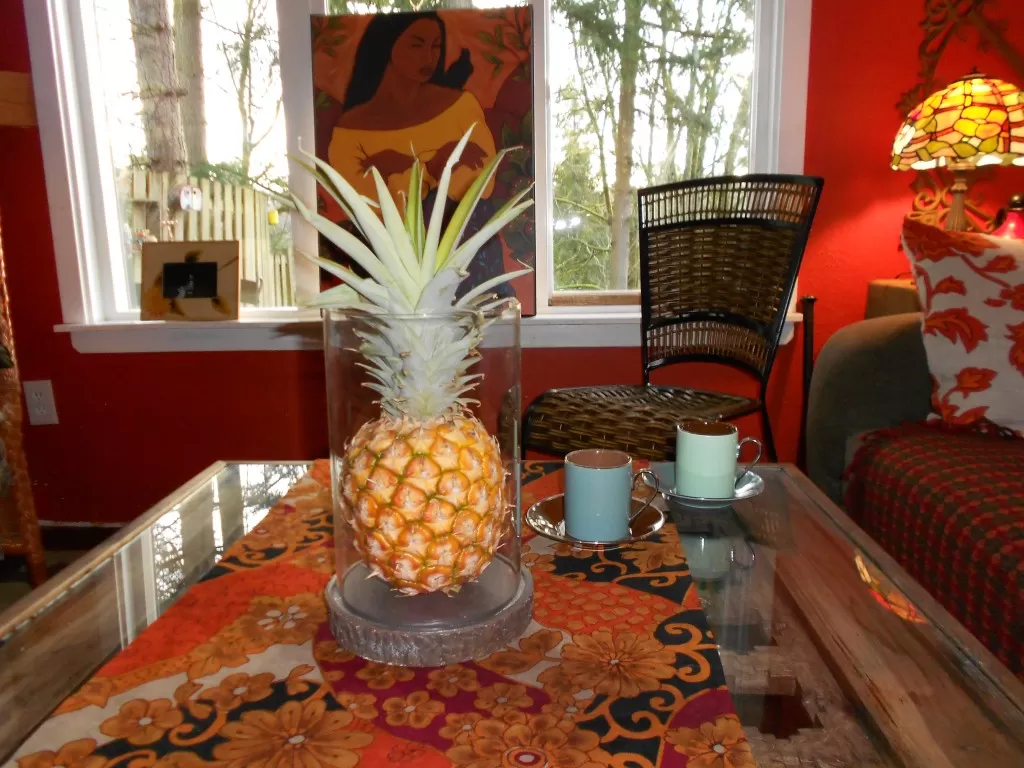 QFC has Pineapples on sale for $1 ea this week (I just grabbed a couple at my local store last night, and they were Dole).
My family loves pineapple, but even if yours does not I love to buy them and use them for decorations (especially for only $1). I have the ones I purchased yesterday sitting up on the mantle in my living room until they ripen a little more. I was doing some fall decorating for the house, and had an empty corner on the mantle to fill, and they were perfect.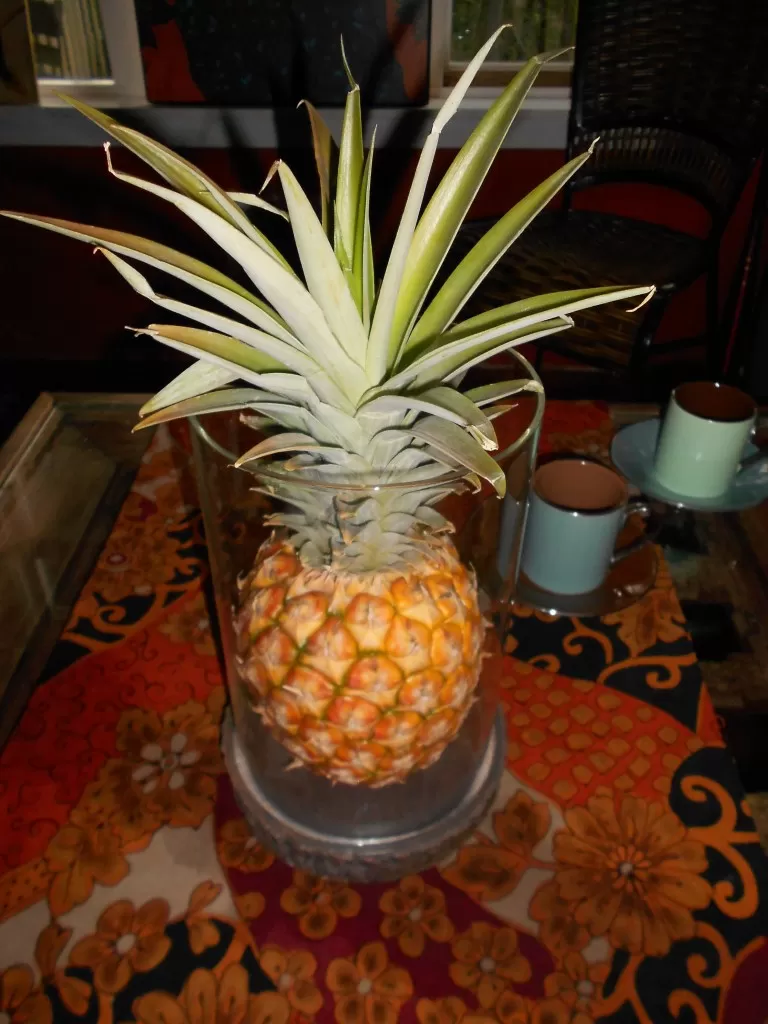 Last time they went on sale, I turned a Pineapple into a coffee table centerpiece here (photo above).
Here is how to create your instant centerpiece on a budget, using this weeks produce deals.
Grab whatever glass container you might have on hand (if nothing the $1 store is your friend).
Add fruit of your choice (different colored apples in a bowl work great this time of the year too).
Enjoy until its time to change out or eat!
My favorite part, the fragrance. It transports me to someplace sunny when I sit on the couch.
They are also great for entertaining. Grab a box of  toothpicks (make sure they are thick enough to not break) and skewer them with grapes and cut up strawberries and other favorite fruits. Then poke them into the pineapple to hold your small fruit skewers.
What are your favorite ideas on how to use a pineapple in a creative way?