Frugal Lifestyle Tips
This post may contain affiliate links and I may be compensated for this post. Please read our disclosure policy here.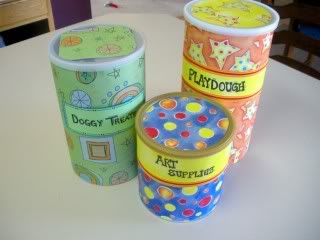 I wanted to share a great website that Stephanie, a faithful reader, just started up!! I found that she had some awesome tips for repurposing household items/products on her family blog–and now she's created a blog called "
My Frugal Lifestyle
" all about creative, frugal ideas she uses in her own home!!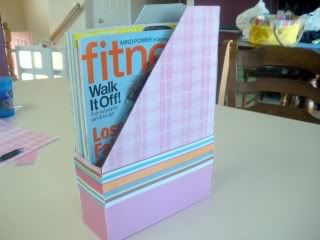 You'll never guess that these adorable magazine holders are made out of cereal boxes!! (I'll have to remember this one as I have LOTS of cereal boxes from that great Post cereal deal a few wks ago at Albertsons). And the fun containers at the top are made from formula containers, electrasol containers, and more!! Totally cute and a great way to be frugal and "green"!! She also has a post about creating your own homemade laundry detergent! Check it out here!