Friday Favorites – Brita Filtered Water Bottles
This post may contain affiliate links and I may be compensated for this post. Please read our disclosure policy here.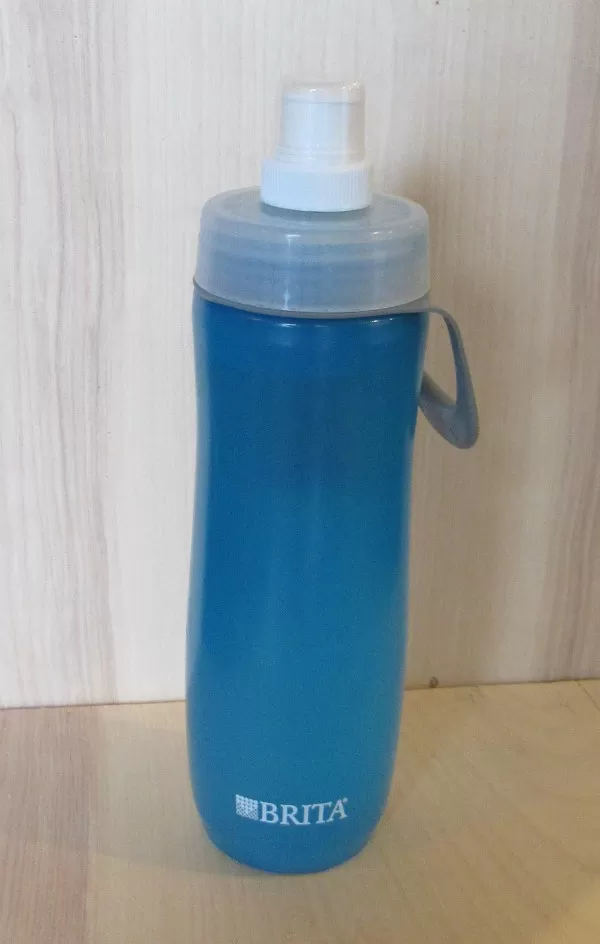 We are back again with our Friday Favorites feature, sharing some of our favorite products with you all. These are products that we have found that have stood the test of time & have been high-quality products that we would recommend to friends & family & therefore, wanted to share with all of you, too.
These products may not always be the lowest priced items, as we have found over the years that quality is most important & even if things might cost a bit more upfront, when they really hold their value & last for years, that is a truly great product for us & saves us money in the long run.  Of course, we will always look for the best ways to save on those products with store sales and trying to pair those up with coupons we find.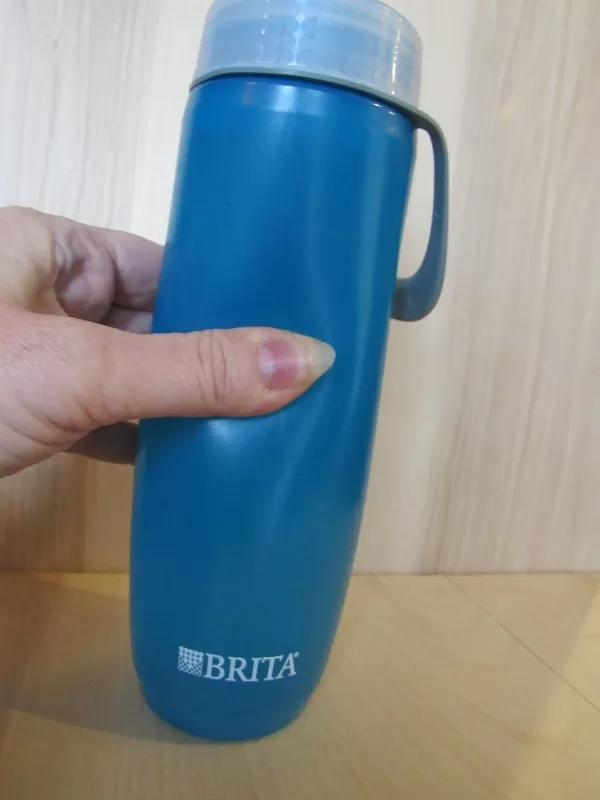 They are squeezable too, making them easier to drink out of. 
We recently visited Disney World, and one of the things we did to save money while visiting the parks is to grab these Brita filtered water bottles. They worked out great in the parks, and my kids like them so much that they continue to use them daily at school. They are light weight water bottles, so easy to pack, but they include their own filters in them. This makes them great for hiking or other summer outings.
I initially chose this bottle because of the price point, and it gets a 4 star review from over 1200 reviewers. It ended up being a great fit for us.
We used them to fill up from water fountains (or cups of water we get from counter service) in the parks. The filters helped with any funny smells or tastes when we are in an area we are not used to the water.
One of my kiddos is really picky about her water (I know, crazy thing to be picky about – but she is). With these filtered water bottles I am able to keep her happy drinking water in lots of places (even out of the tap, which she generally does not like), and use it instead of buying water bottles, so it is a great option if you are wanting to cut back on something like that too. To me the water tastes similar to what you will find in a Brita water pitcher.
It sells on Amazon generally,  but since water bottles where $4 a pop at Disney World, it saved us lots of money.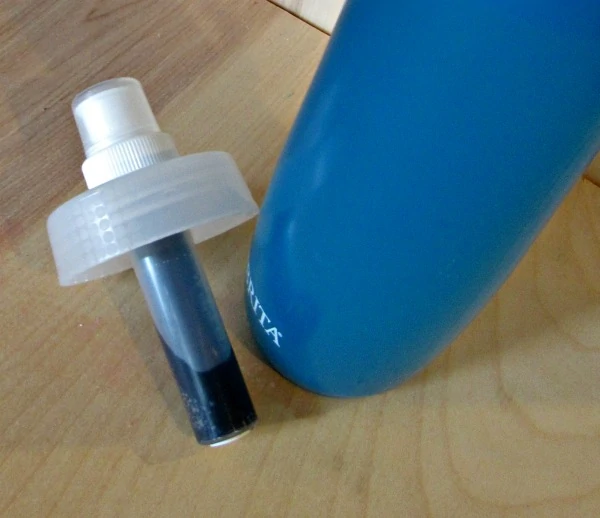 The charcoal filter sits right inside the lid, and filters the water through prior to drinking it.  The filter will need to be replaced every few months, but they are pretty affordable (a few dollars each generally).
There is also a carry loop you can use to attach to your backpack, or for easy carrying.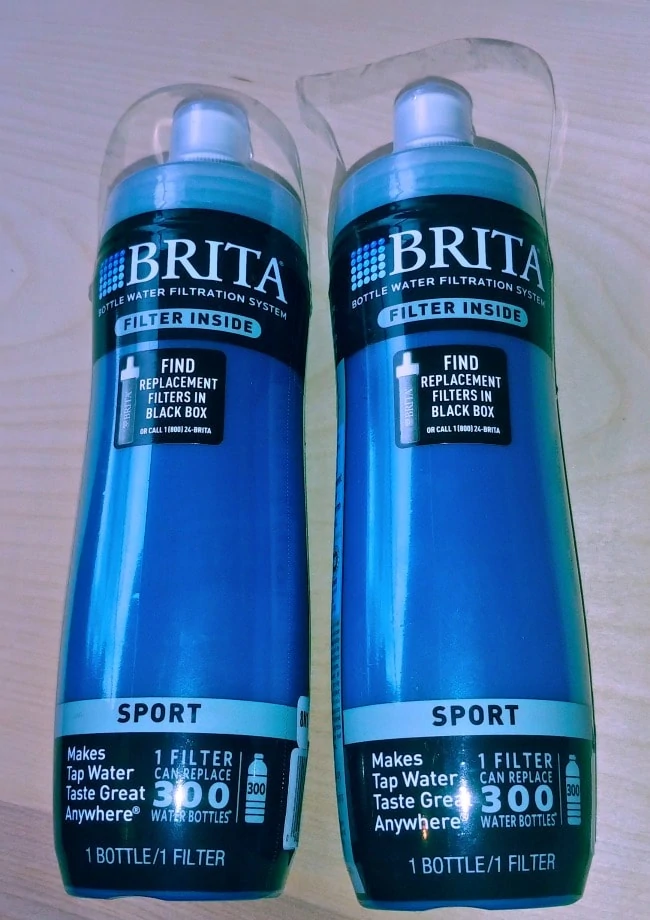 It is BPA free, and here are some more details on it:
FILTER ON THE GO: The filter inside the soft squeeze, BPA free bottle filters as you drink to easily rehydrate during gym workouts or sports practice.

BETTER TASTING: The sport bottle filters and reduces chlorine taste and odor found in tap water as you drink.

CONVENIENT: The built-in carrying loop and easy-sip spout make this the perfect travel water bottle for when you're at the gym, hiking, or on the go.

REDUCE WASTE: One water filter can replace up to 300 standard 16.9 ounce water bottles, keep you hydrated, save you money, and reduce plastic waste.

CARE DETAILS: Water bottle is top rack dishwasher safe and for optimum performance, filter should be replaced every 40 gallons or every two months.
Do you have  favorite filtered water bottle that you like? We would love to hear your favorites too!
Check out more products or things we love in our Friday Favorites series here.