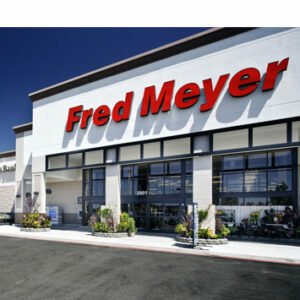 Here are this week's Fred Meyer weekly deals & coupon matchups through January 21st Make sure to check the store ad yourself & use the Thrifty NW Mom Coupon Database if there are specific sale items that you'd like to match with a coupon.
You can use E-coupons paired with Fred Meyer store coupons. So, make sure to load E-coupons from these sites to your Fred Meyer card before you go: Shortcuts.com, Cellfire.com & FredMeyer.com. You can no longer pair E-coupons with manufacturer coupons, though.
Fred Meyer Coupon Policy:
Fred Meyer has their coupon policy online, which means that you can print it off & stash it away in your coupon binder. One important change to their coupon policy recently – you can use Catalina coupons from other stores at Fred Meyer! Another recent change is that only 2 internet coupons per manufacturer, per customer, per day will be accepted.
*** These are our favorite deals of the week!
Produce:
Fuji, Gala, Braeburn, or Cameo Apples – $.78/lb ***
Bartlett, Anjou or Bosc Pears – $.88/lb ***
Yellow Onions (3 lb bag) – $1  ($.33/lb) ***
Roma Tomatoes – $.88/lb ***
Asparagus – $2.48/lb 
Zucchini or Yellow Squash – $.88/lb ***
Organic Avocados – $1.25/ea ***
Organic Grape Tomatoes (10 oz container) – $2.50/ea
Dairy:
Tillamook Yogurt  – $.50 ea. with in ad coupon (limit 10) ***
Dannon Yogurt (4-6 ct) –  $2
Use $1/1 Activia coupon from 1/15 SmartSource insert
Final Price:  $1/ea
Kroger Cheese or Singles – $3 with in-ad coupon (limit 4)
Meat:
Assorted Pork Loin Chops – $1.88 / lb
Foster Farms Split Chicken Breasts – $1.59 / lb
Kroger Pork Sausage Links, Rolls or Ground (12-16 oz) –  $2.50 with in-ad coupon (limit 4)
Lean Ground Beef – $2.79 / lb
Land O Frost Lunch Meat –  $3.50 ea.
Final Price: $2.50
Other Grocery Deals:
Pure Protein Bars  – $1/ea

***
Final Price:  as low as FREE
Barilla Pasta – $1/ea
Use $.55/1 or $1/2 Barilla Whole Grain Pasta from 1/8 Smart Source insert
Final Price: as low as $.45/ea for Whole Grain variety
 Bumble Bee Chunk Light Tuna (5 oz) – $.59 with in-ad coupon (limit 4) ***
Hamburger, Tuna or Chicken Helper   – $1/ea
Buy 4
Final Price:  as low as $.78/ea
General Mills Cheerios (8.9 oz), MultiGrain Cheerios (10 oz), Cinnamon Burst Cheerios (10.6 oz), Total (14.25 oz) or Fiber One – $2 with in-ad coupon (limit 4)
Use $1/2 Cheerios here OR here OR here OR $.75/1 MultiGrain Cheerios OR $1/1 MultiGrain Cheerios coupon here OR here OR $.85/1 Fiber One coupon here OR here OR $1/2 Fiber One coupon from 1/1 SmartSource (SS) insert OR $1/2 General Mills cereal coupon from 12/11 SSor $1/3 general mills cereal coupon from 1/8 General Mills insert
Final Price: As low as $1/ea  after coupons
Thanks This Beautiful Frugal Life! 
Fiber One Bars  – $2/ea with in-ad coupon (Limit 4)
Final Price: $1.25
Big K Soda (12 pack) –  $2.25 with in-ad coupon (limit 4) ***
Red Baron Pizza (8.8 – 22.6 oz) – $3 with in-ad coupon (limit 4)
Household/Health & Beauty Deals:
with in-ad coupon (limit 10)
***
Use $1.50/1 Bayer Advanced Aspirin from the 1/1 SmartSource or 10/23 Red Plum OR
$1.50/1 printable coupon
OR
$1/1 printable coupon
 or $1/1 Bayer coupon from 10/23 Red Plum OR $1/1 Aleve product coupon from 10/23 Red Plum or 1/1 SmartSource
Final price: As low as $.49 
Other In-Ad Coupons & Offers:
Save 15% Off Apparel, Shoes & Accessories for Men, Women and Children  
Save  10% Off Home Items (make sure to check exclusions listed on coupon)
Save 40% Off Lilly Miller & Ed Hume Seed Packets