Creating A Home Office For Under $100 & Cost Plus World Market Sweeps!
Cost Plus World Market is one of my favorite spots to shop. I have accessorized many areas throughout our house with items I have picked up there, so when it came time to create an office space in our bedroom Cost Plus is where I headed. The reason that I love Cost Plus World Market is because I can get unique items at a price I can afford. They make it really easy to mix textures, patterns and colors, all things that I love to do. Even if I don't have a large budget, I am able to add affordable accessories to give my space a fresh look.
This time around I had less then $100 to create a home office in my bedroom. We turned our office into a playroom for our kids, but I had a small corner in our bedroom that I thought would be perfect. I was looking through the current Cost Plus World Market ad, and saw this small office space they created with their new Animale collection. I realized that I had a side table (use to be my grandmothers), that was not being put to good use, that I could use as a desk. I first did inventory of the things I had which included an old red dresser, an old buffet table and an unused rattan chair. Next stop was Cost Plus World Market to see how I could make all of these things work together.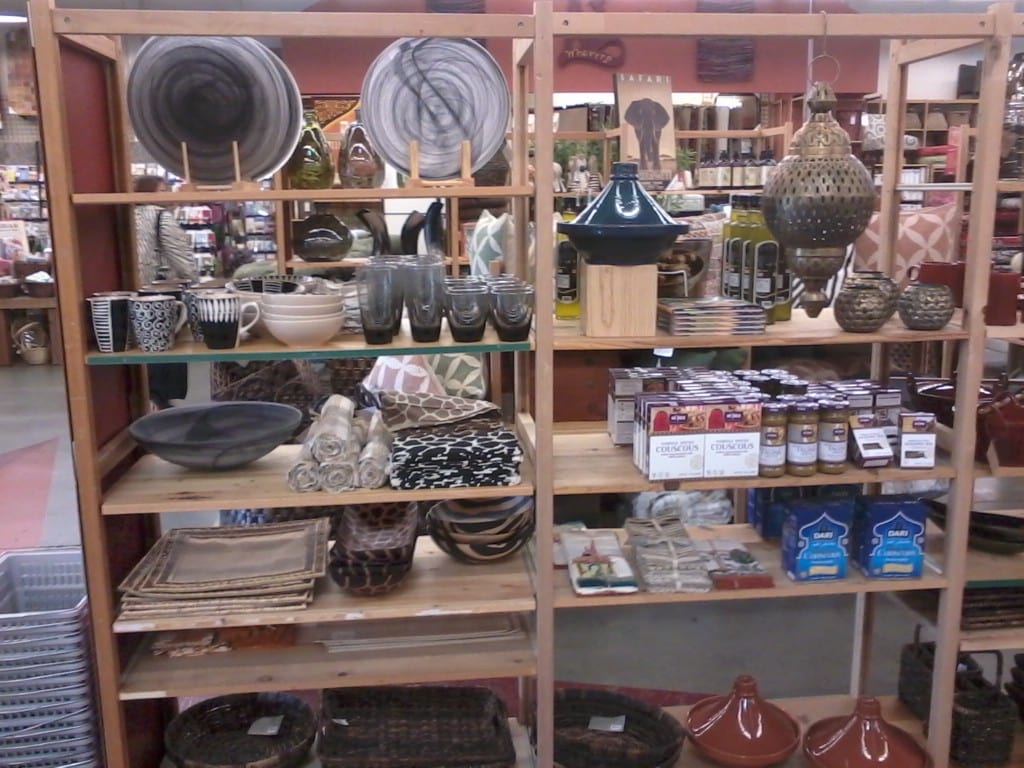 They were having a number of sales going on. First stop was their new Animale Collection, love this stuff! I grabbed a couple of the Giraffe print napkins to make a runner for my desk. I also splurged on the Zebra Print wooden bowl to use for my business cards.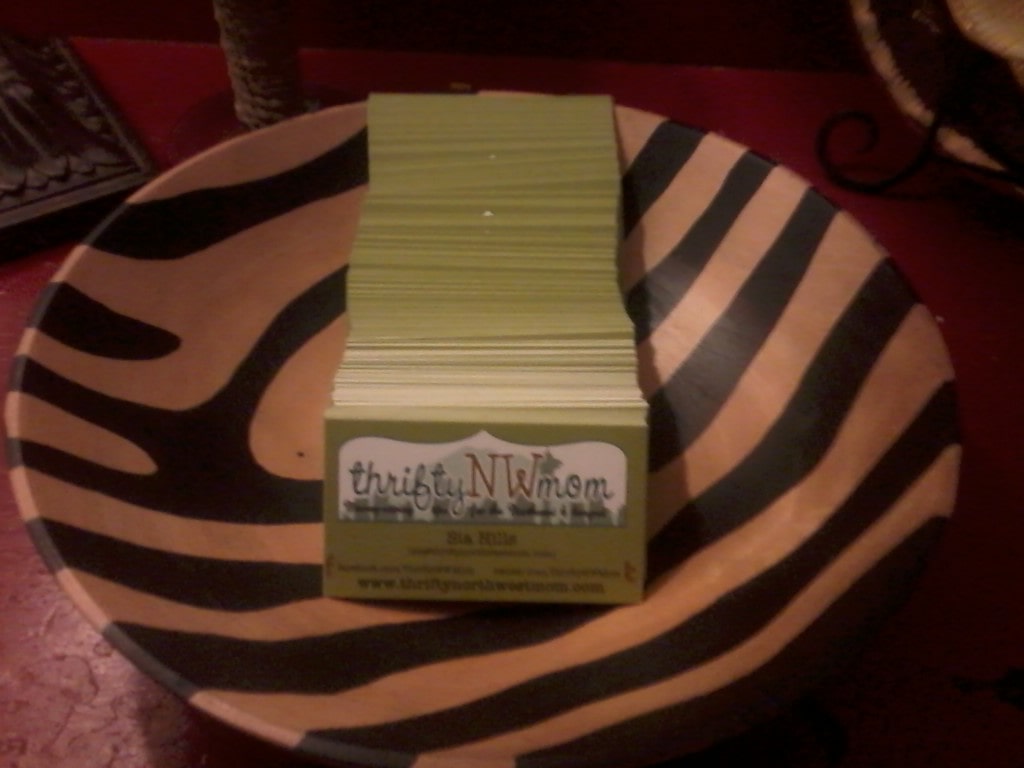 Here is the same bowl at home, now holding my business cards!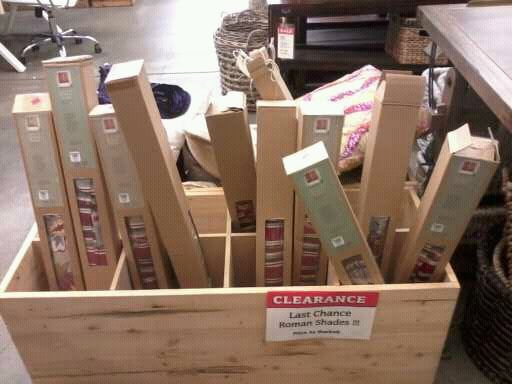 Next I ran across two sales I could not pass up. Roman shades were clearanced out 50% off. I got one for $9.95. What goes better with animal print then a tropical backdrop. Best part is that it included the same red as my dresser!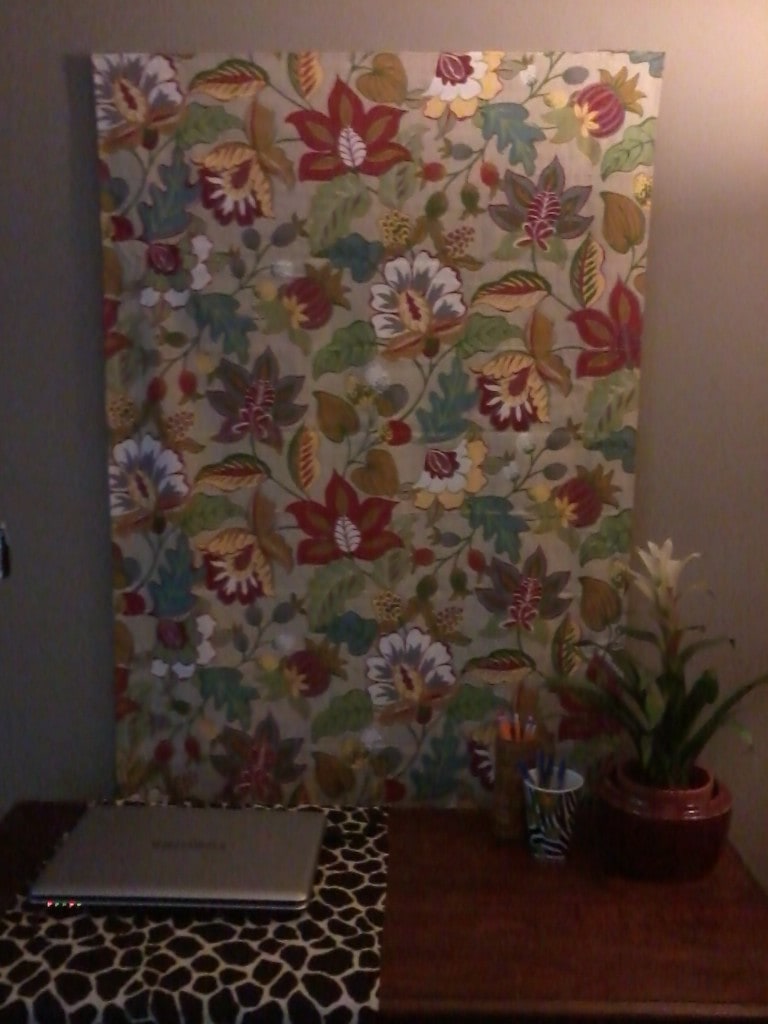 Here is the Roman shade acting as a mural behind my desk.
I also found this candle holder marked down to 50% off. It was green tinted glass, with rope wrapped around the stem (for the rustic element). I thought it would make a perfect candy jar. Every office needs a spot for chocolate, doesn't it?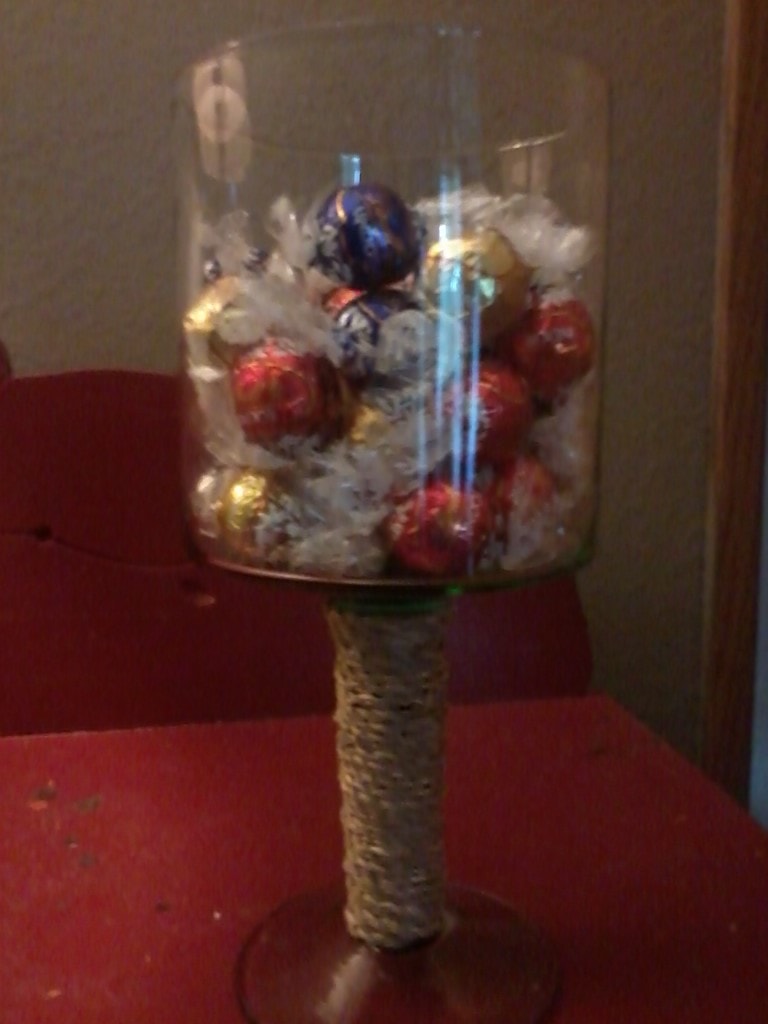 Ahh, and now with chocolate truffles!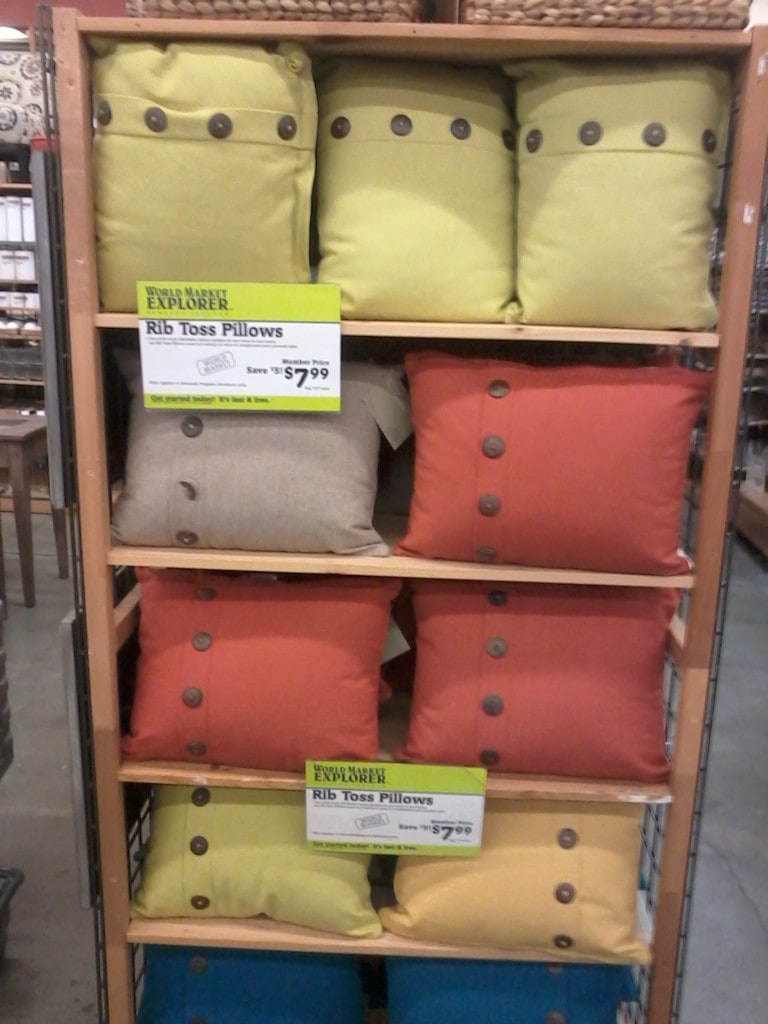 One of my favorite finds were these linen pillows selling for $7.99. What a great price for a pillow, and they were just what I needed to add texture and comfort to my office chair, without overpowering the animal prints.
Now, bringing new life to an old chair!
Add in a $9.99 rug and a burlap lampshade, and I am very excited to have a space to organize all of my blogging info, office supplies and more. It includes everything I love (color, natural elements, animal prints, old and new things and all on a budget I could handle. There is meaning and function in this office space for me, and it did not break the bank. Plus, all of that hidden storage space in a dresser. Thats a real plus for a disorganized gal like me!
You can find more of what Cost Plus World Market has available in their Kingdom Animalia collection in this eCatalogue video. I also highly recommend that you join the Explorer program on the Cost Plus World Market website for coupons and discounts (I used my coupons on my shop, and saved lots!), and via Twitter and Facebook.
Now for some fun. Cost Plus World Market is giving away an African Safari Adventure for two to celebrate the new Kingdom Animalia Collection!
Here are the details on theirAfrican Safari Sweepstakes:
Grand Prize package includes:
A trip for two to Africa (5 day Trip for 2 to Africa- includes airfare, accommodations and excursions)
A $1,000 World Market gift card
There will also be 3 first prize winners that will each receive a $500 World Market gift card!
The African Safari Sweepstakes runs from  July 14 to August 17
If you share the sweepstakes with 5 of your friends (via FB share or email) you can receive 5 additional bonus entries. This is part of the registration process when entering. Users can also enter daily for more chances to win.
Disclosure Policy:
This shop has been compensated by Cost Plus World Market and Pollinate Media Group, but all my opinions shared in this post are my own.