Community Coffee Coupon for $1.50 Off in Valpak Mailer + Enter $50 Walmart Gift Card Giveaway!
This post may contain affiliate links and I may be compensated for this post. Please read our disclosure policy here.
Disclosure:
 This post is sponsored by Community Coffee. However, all opinions  & views expressed here are genuinely mine. See our disclosure policy for more details.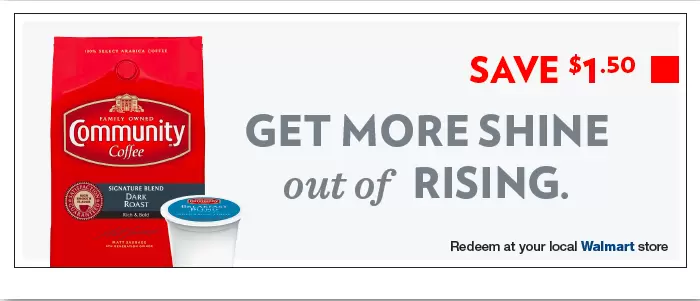 Community Coffee Coupon + $50 Walmart Gift Card Giveaway
Being out here in the Northwest, the unofficial capital of coffee, we know that coffee is a must for busy moms & dads. My husband is a teacher & he keeps a coffee pot in his classroom for the teachers on his wing, so they can keep their energy up throughout the day, especially with the back to school season starting in a month. My husband and his teacher colleagues love trying new brands of coffee & one that they enjoy is the Community Coffee brand.
My husband likes the Breakfast blend & he always loves to add a little extra sweetness to his cup of coffee with sugar. Sia prefers her cup of coffee with a splash of half & half and some real caramel syrup (you can find a recipe for homemade caramel  that we like to use).
If you're new to Community Coffee, you can find the brand at Walmart stores around the country. The founders of Community Coffee got their start 4 generations ago in Baton Rouge, Louisiana, and the company has over 95 years of experience in roasting & blending coffee, sourcing coffee beans from around the world.
Community Coffee Coupon – $1.50 Off Coupon:
Make sure to watch for your local Valpak mailer envelope this month as you will find a coupon for $1.50 off any bag or single serve box of Community Coffee. You can redeem this coupon at Walmart stores. It expires September 30, 2018.
$50 Walmart Giveaway: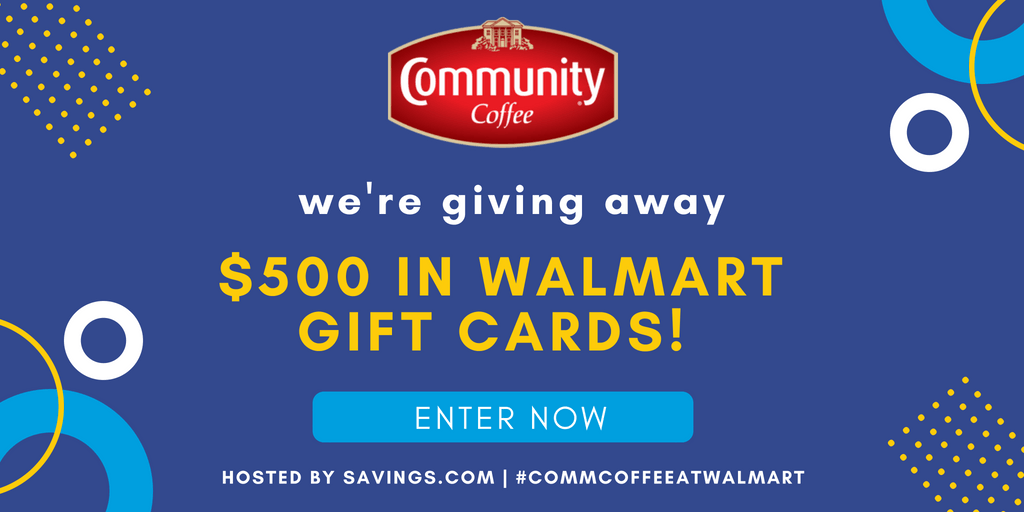 You can also head on over to Savings.com right now to enter to win a $50 Walmart gift card.  They will have 10 winners win a $50 Walmart gift card, totally up to $500 in Walmart gift cards given away! Just enter your email address – simple as that!
This $50 gift card would really come in handy with back to school season just around the corner for you to stock up on any back to school needs or to get a head start on your Christmas shopping! The giveaway will run thru Friday, 7/27 at 11:59pm pst. Winners will be notified on Monday 7/30 if you win.