thredUP – FREE $15 Promo Code (New Customers)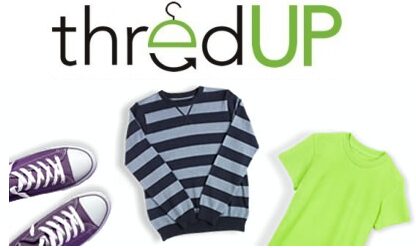 *Update: You will only be able to use the new member credit OR the free shipping credit on your order ; unfortunately it looks like you won't be able to use both codes.
thredUP has a couple of great promo codes available for new customers today for Cyber Monday! Get $15 off your first order of clothing with promo code: Cyber15 (good today only, 11/26) and Free Shipping on your first purchase with code: SHIPNOV12. Expires: Nov. 30th at midnight (not sure if you can use them both together, since I am already a member. Let us know if that works for you!).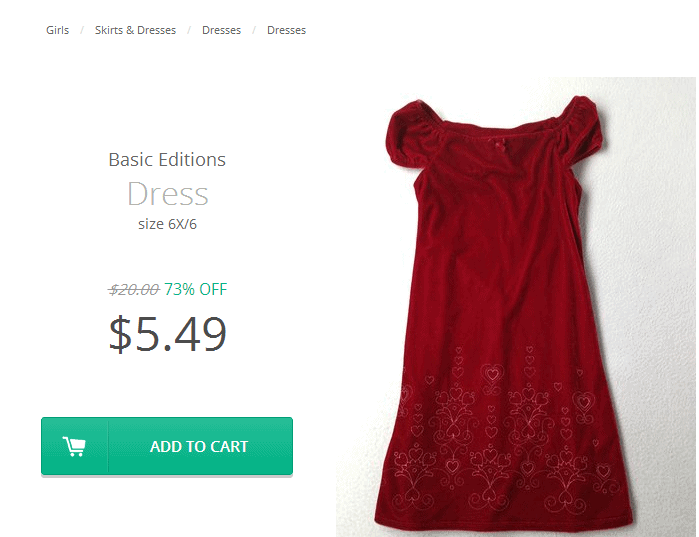 I just picked up this holiday dress for one of my girls. $15 will get you a long way on this thredUp!
ThredUp is an online used kids clothing shop or an online consignment sale. It's a great way to save & get steep discounts on gently used kids items without having to leave your house.
There are many items starting at $2.49, so finding something for free should not be an issue, or you can apply the credit to a higher priced item and get it for just a few dollars.
thredUp also offers FREE shipping on orders over $40. You may be able to use your free credit and 10% off with the free shipping order. I just got the free item, so comment and let us know if they give you free shipping if you hit $40 before applying credit and 10% off discount too!
If you want to shop for big girls clothing (women's clothing that is), TWICE is still offering a free $10 off a $25 purchase &20% of too (you will be able to get $25 in designer womens clothing for $10 shipped)!