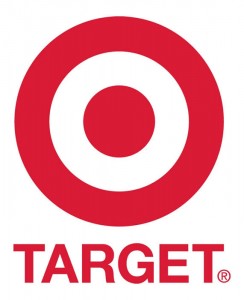 I'm getting excited about Target & have been checking every few days as they are gearing up for their big semi-annual toy clearance event, when they clearance out a number of toys up to 75% off regular prices! They typically hold this sale in mid-late July & early January.  At this time, they also have select baby equipment/gear at 50-75% off prices, too.
I've been scoping out several of my local Targets in the past week or so & I've found that the majority of the clearanced toys are still at 30% off, although they are marking more & more of the toy clearance to 50% off. So, we'll need to all help each other out in the next week or two as we keep checking in with Target to find out when the clearance will get marked down further.
Summer Outdoor Clearance – 75% off::
I did find today that the summer outdoor items have now been marked down to 75% off at one of my local stores (South Hill mall location).  It should even go to 90% off as it's consider "holiday" merchandise, but I have a feeling it will be quite picked over at that point. My other Target location was already getting picked over a few days ago at 50% off.   Items which were 75% off included pool toys, outdoor dining accessories (beverage tubs, plates, napkins, plastic cups, plastic tablecloths, etc), water bottles, sidewalk chalk, & more.
Here are the items I purchased for a total of around $22, all 75% off the original price:
Sorry about the bad picture – I used my cell phone (my camera battery died & is charging) & it turns out my cell phone camera is quite dirty obviously!  I thought the beverage tubs might be a fun planter for my flowers as I love the vibrant blue color for my porch.
Target Toy Clearance:
After checking out 2 local Targets, I found that they were different in how you could find the toys that would be on clearance.  At my first Target (S Hill mall location) – they had several rows marked as clearance with signs at mainly 30% off.  However, they also had clearance signs interspersed throughout the rest of the toys & I found a number of those items were marked at 50% off.
At the other local Target (Sunrise location), there was only a small section marked at 30-50% off and the majority of the toys were interspersed throughout the toy section & you just  had to look for all the little red clearance stickers as you went up & down the  aisles.  Most of the items were at 30% off, but I did find some items already marked to 50% off.
If I were you, I'd definitely go & check it out so you can see what items you're interested in & what the prices are like right now.  If there's something that you think will be very popular & will go quickly, then you may want to get it at 50% off (which should  be this week if the majority of items are not already marked at 50% off yet).  Otherwise, I recommend waiting till the 75% off sale.  But, you'll need to get there early when the toy clearance goes to 75% off. Those toys just fly off the shelves with all the major bargain hunters out there!
Target Baby Clearance:
I also checked the baby section at both Target's & so far, found items around 30% off.  However, the baby gear/equipment items will go very quickly, so if you're interested in something specific, make sure you're checking Target regularly.  Typically, the baby gear items will really get snatched up when it's around 50% off.  You'll just need to look for the clearance tags or even just the red clearance sticker on the box as it's not always marked well in that section.  And don't forget to scan to see if the price is lower than what is actually marked (this is often the case as they mark down items in the system often faster than they can mark the stickers down).  Last year, we were able to get a Graco DuoGlider double stroller for over 50% off, around $60.
Tips to remember when shopping Target's clearance sales:
1) Always grab the item first & then go check the prices or decide if you really want it (especially when the clearance has gone to 75% off). People move quickly & if you snooze, you lose! That's why it's good to scope things out now, so you can see what you're most interested in & find out where they're located. I learned this lesson on Black Friday at Walmart – it was amazing how quickly large stacks of items would be gone within 10 minutes.
2) Scan, scan, scan – I've been shopping the Target toy clearance for several years now & I've found so many items that are not priced correctly.  If there's something I'm interested in, I just throw it in my cart & then take a big batch of toys over to the price scanner & start scanning to see if anything is coming up at a higher discount.  And that's so fun to realize that something is 75% off versus 50% off & no one else knows that! :)
3) Shop early! Typically Target marks their toy section down on Wednesdays or Thursdays, so that's the best time to check – although it really has seemed to vary the last year or two, depending on the store. If you hear that Target has started marking down toys at 75% off, though, you'll want to head there early in the morning.
You can read more tips from the January sale HERE. And you can see that last year's July toy clearance sale didn't start until later in the month.
We have such a great community of thrifty readers who are always sharing the best tips, so let's keep each other up-to-date on what we're finding at our stores.  Feel free to share in the comments section on this post or on the Thrifty NW Mom Facebook page. I'll be posting quick updates on the Facebook page as well, so if you're not already a fan, this is a great time to sign up so you'll stay up-to-date on the clearance sales. Make sure to check the fan page regularly, too, as readers will often post their tips/deals on the Thrifty NW Mom Fan page.