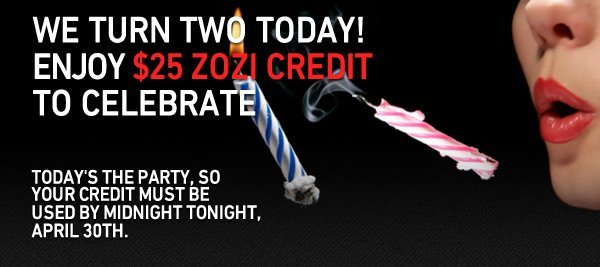 Are you an existing Zozi member? If so check your email box for an email titled "Zozi Turns Two! Heres $25 In Credit To Celebrate – Today Only" (be sure to check your spam folder). If you got the email, that means that Zozi has deposited a FREE $25 credit in your account that must be used today (4/30), or it will go away. If you have not joined Zozi yet, you can get a free $10 credit when you join through this link here.
Zozi provides adventure deals (so exercise classes, outdoor adventures, and more). You can use the free credits to get some of the following great deals today:
Washington – 
Free 2 hr Paddleboard Rental in Seattle if you got the $25 credit ($14 if you have the new member $10 credit).
Free 2 Weeks Martial Arts Class in Kirkland with $25 credit ($15 with new member $10 credit).
Free Kayaking if you got the $25 credit ($15 if you have the $10 new member credit). You must buy two though (boats require two people), so this will only be truly free if two of you got the free credit.
Oregon –
Free Full Day Paintball Fun (including equipment rental & paintballs), in Salem with $25 credit (only $5 with new member $10 credit)
Free Intro to Wine Tasting Class in Portland with $25 credit (or $10 with new member credit)