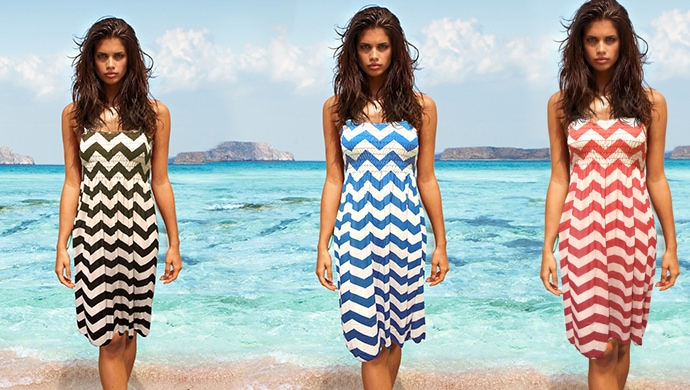 Oh, these dresses look cute, and they are on sale today only! Get a 2 pack of these Chevron print sundresses for just $9.99 ($4.98 ea) plus FREE Shipping! They are available in multiple colors. One of the caveats is that you do not get to choose your colors, but its such a great price we thought some of you might be interested in picking up a couple!
More details on this offer:
Set of two dresses
Stylish chevron print
Bandeau top
Double straps
65% polyester, 35% cotton
Assorted colors
Sizes: M-XXL

Brand: X-Wear Group
Condition: New
Packaging: Retail
Expected to ship within 3 – 9 Business Days
Thanks Utah Sweet Savings!