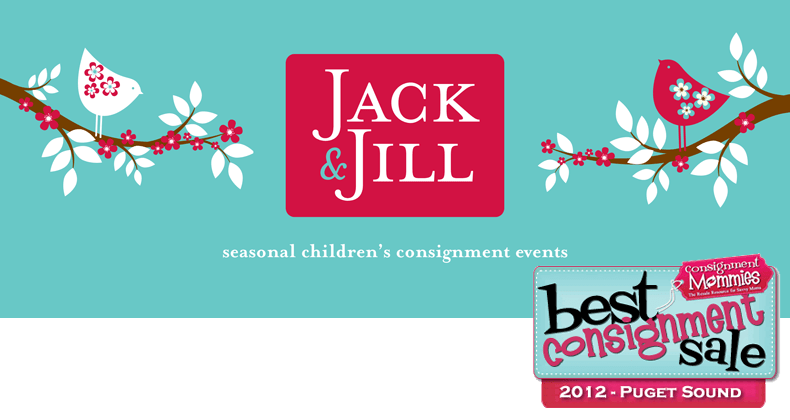 It's time to announce the winners of the Jack & Jill Consignment Sale, which is starting up tomorrow and running through Sunday! This is an awesome way to get some gently used children's clothing, baby equipment, kids toys & books and more! Make sure to check out all the details for the sale on our post.
And the winners are:
Annie P –  I liked them on Facebook
Darcie P –  I "like" ed the jack and jill fb page
Mary W – I need summer sandals for my daughter.
Jessica P – I'm shopping for some new shoes for my twins, and maybe a couple toddler backpacks for them!
Ammanda – Lookin' forward to hitting this sale to find jeans, shirts, and jackets for my 13 year old, 8 year old, and 6 year old….
Congratulations  winners! I have already heard from 3 of the winners, so make sure to check your email if you see your name on the list as I still need to hear from 2 more winners (Ammanda & Darcie) , before we select new winners, so they can shop the pre-sale tonight! We will extend the deadline to 2pm today to hear from the winners (I had originally said this morning when I sent the emails )