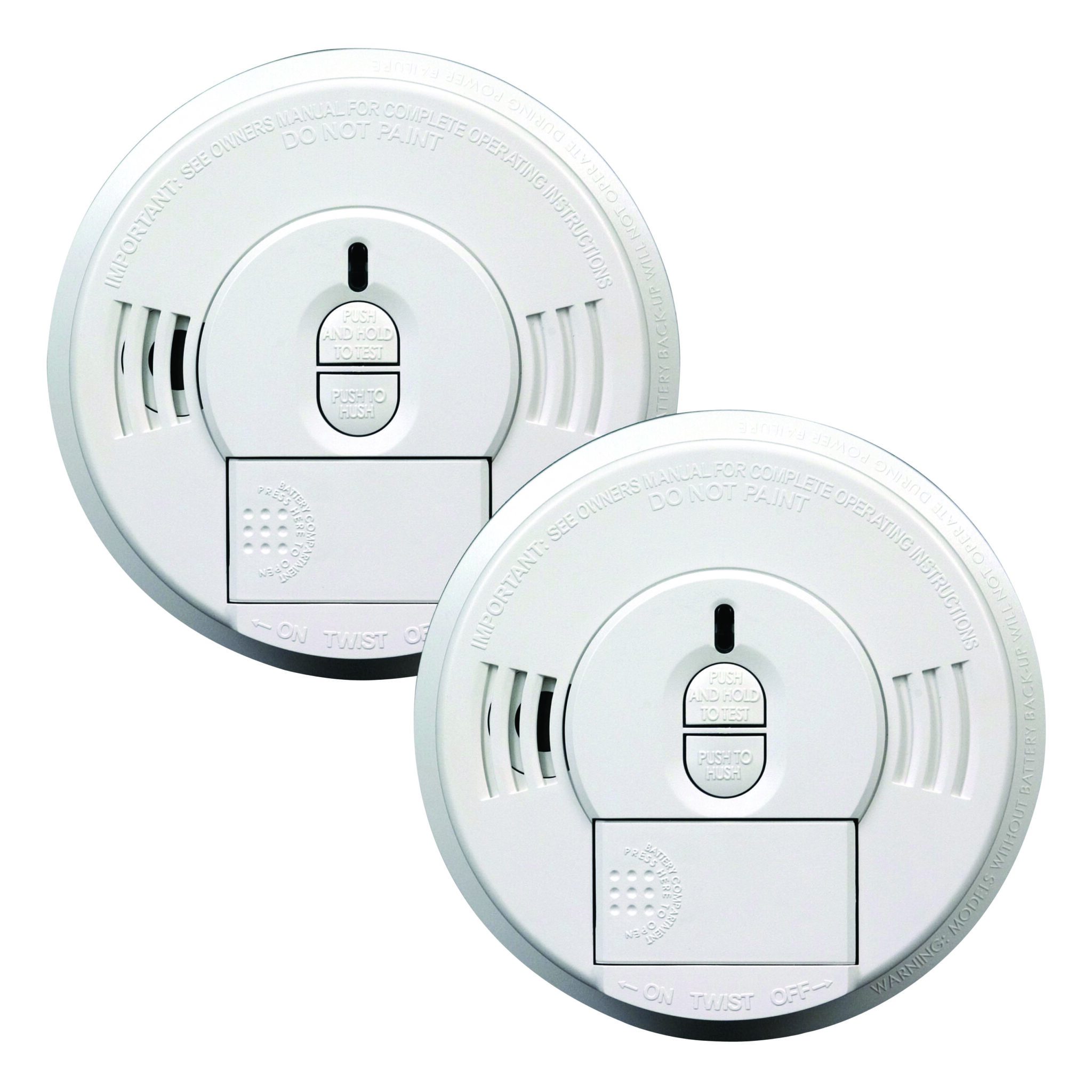 It's time to announce the winner for our Home Depot $50 Gift Card and Kidde 2 pack Smoke Alarms (10 year sealed lithium battery).
And the winner is….
Heather O – Make a fire escape plan & go over it periodically.
Congratulations Heather ! We'll be sending you an email within the next 48 hours, so make sure to check your email to respond back with confirmation!  If we don't hear back from you within 48 hours, we will need to select a new winner, so make sure to check your emails!
Home Depot & Kidde Fire Safety Event & Donation of 2500 Smoke Alarms to Tukwila Fire Department: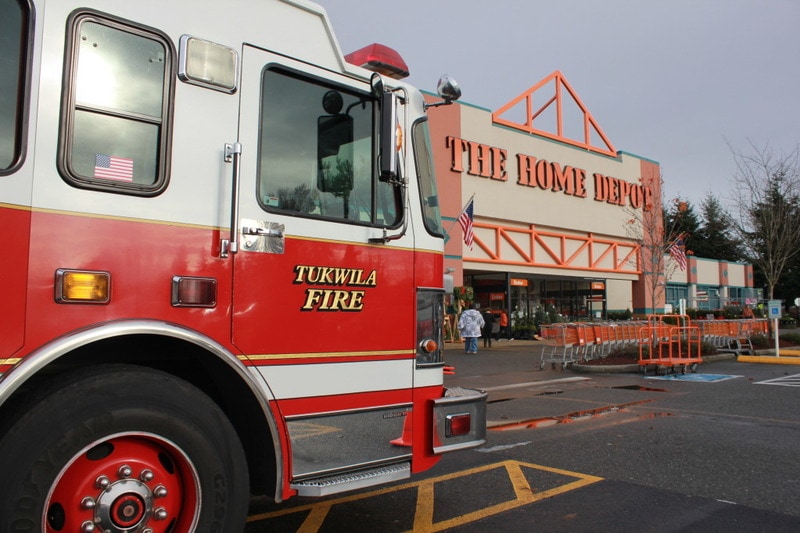 My family and I had the chance to head to the Tukwila Home Depot on Saturday to check out the donation and fire safety event they held in the morning. Kidde Smoke Alarms teamed up with Home Depot & the National Fire Protection Association to donate 2500 Kidde smoke alarms (10 year sealed lithium batteries)  to the Tukwila Fire Department. Similar events happened around the country as they donated a total of 50,000 units nationwide to fire departments. The smoke alarms will then be distributed by the fire department to families in need in the area.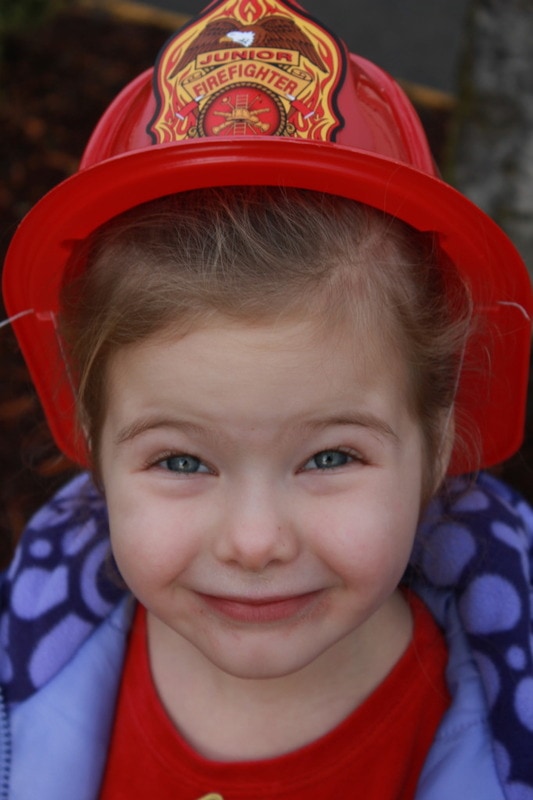 Our girls had a fun time visiting with the local Tukwila fire fighters who gave the kids tours of the fire truck. And of course all the kids loved getting their own fire fighter helmet.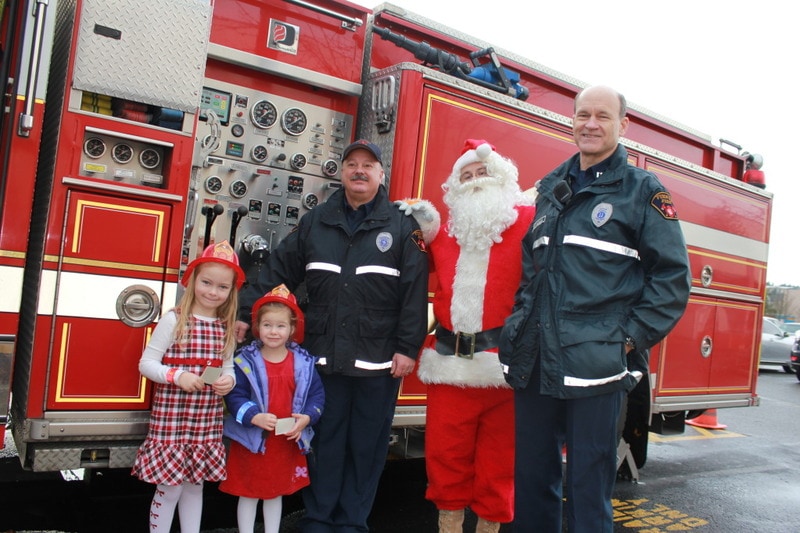 But the real highlight was when Santa came out to join the fire fighters, so of course we had to grab a picture!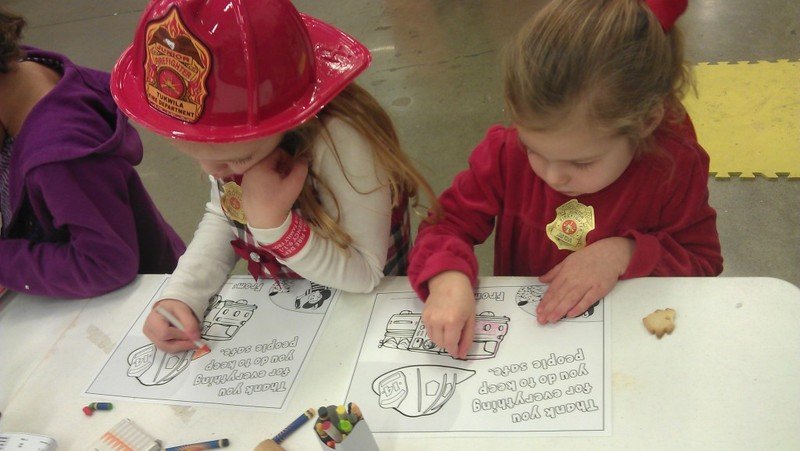 Unfortunately the fire fighters had to leave shortly after we got our tour for an emergency call, but the kids who attended the event all got a chance to color & write thank-you cards to give to the Tukwila Fire Department as a thank-you for their service to the community.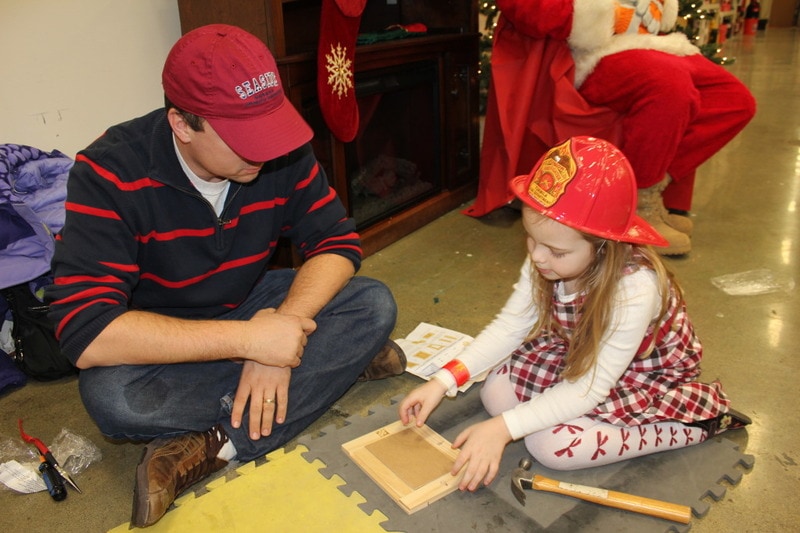 The timing at Home Depot was perfect, though, as they were offering their monthly Free Kids Workshop, so our girls had the chance to build their own picture frame with hammer and nails. This was our first opportunity checking out one of the Home Depot kids workshops and I was very impressed with the fun picture frame & the decorating options they provided for them to make it unique. My older gal made a special frame for Santa and my younger daughter made her frame as a present for her nanny.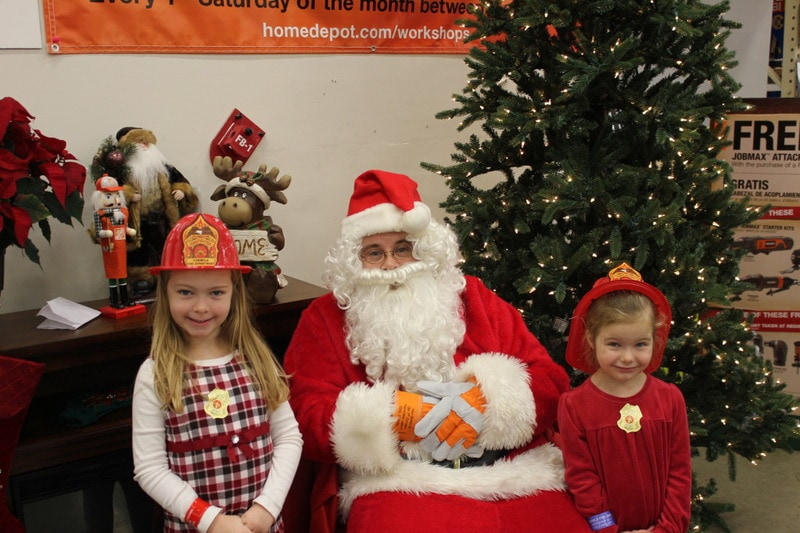 Not only did they make a picture frame to take home, but Santa also was available for pictures with the kids. A Home Depot employee took pictures of the kids & then they printed them off right away for you to display in the picture frame they put together & decorated. Each of my girls got a picture to put in their frame, so it's a ready made gift or decoration for their room.  It was definitely a fun way to spend the morning checking out the Home Depot Kids Workshop, while also having a chance to meet with the fire fighters and get a tour of the fire truck.
Take a Pledge and Kidde will donate $1 for every pledge to help injured firefighters:
Don't forget to head over to the Alarm Pledge website and take the pledge to go around your house and put smoke alarms in every room in the house and replace alarms that are 10 years old. For every pledge that is made, Kidde will donate $1 to help injured fire fighters and their families (up to $20,000).