Seattle Marriott Residence Inn
This post may contain affiliate links and I may be compensated for this post. Please read our disclosure policy here.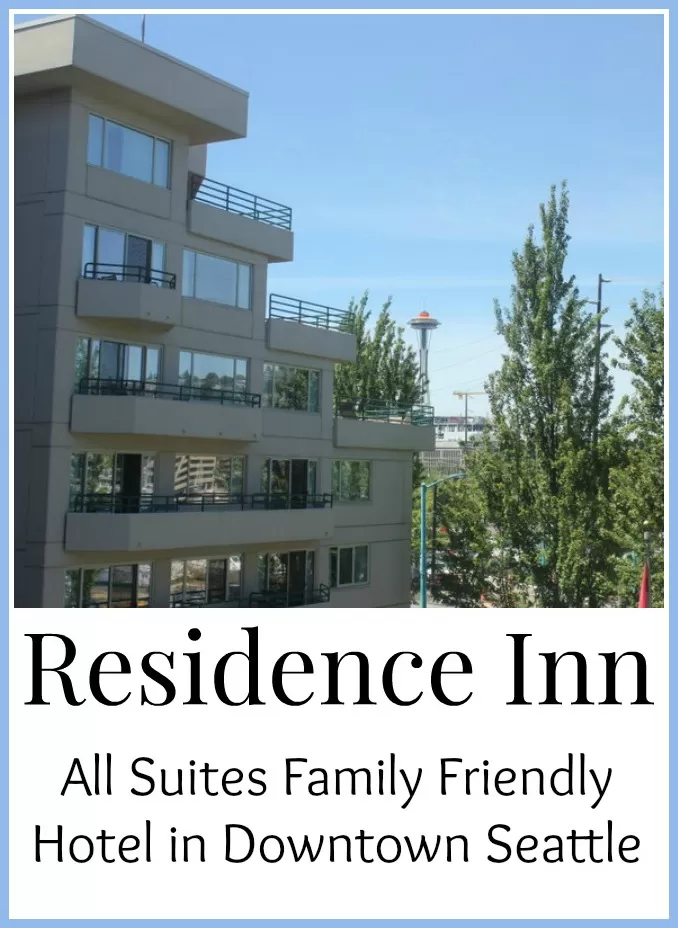 This past summer, I had the opportunity to stay in the downtown / Lake Union Seattle Residence Inn by Marriott to check out all that they had to offer for families and as I shared in my review, I was really impressed. I liked the fact that they were not right in the busy hub-bub of downtown but situated right across from Lake Union, which made it quieter and more laid-back but still close to everything by taking the South Lake Union Streetcar to head to downtown.  This hotel also had the most comfortable bed that I've slept in for a really long time – I would go back to stay there just for that amazing bed! Still haven't found another hotel with a bed even close to it. Wish I remembered the name of the mattress (I did lift up the sheets to see what kind of mattress it was, but then forgot to write it down!).
The Residence Inns by Marriott really do offer so many family-friendly amenities which make it a great option if you're wanting to vacation with your family.  They have over 600 properties around the US, Canada & around the world. All of the accommodations are suites with separate living and sleeping areas to make it easier for families to have extended stays for their vacations & have enough space to be able to enjoy their time & make use of the kitchen areas to save money on food.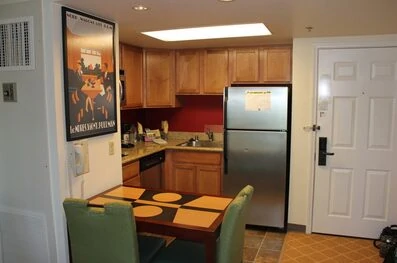 Here are some of the family-friendly features that you will find at all Residence Inn's by Marriott:
Fully-Equipped Kitchen – all Residence Inn rooms will include a refrigerator, microwave, stove top, dishware, & cookware/utensils, so you can be able to eat full meals in your unit, if you prefer
Free Hot Breakfast Buffet – The meal we had at the Residence Inn in Seattle was definitely a large breakfast buffet with both hot & cold options – everything from fruit & yogurt to eggs, bacon, & biscuits & gravy.
Free Wifi
Pool & Exercise Room on site
Laundry Facilities