Wilsons Leather Sale
Check out this Wilsons Leather Sale that starts today and goes through Feb. 16, 2014! Get up to 70% off clearance, plus save an additional 20% off of already reduced clearance prices. No need to use coupon codes. Prices are automatically adjusted when you add them to your cart. This is a great way to find some great deals on these very expensive items. Shipping is FREE when you sign up for Wilsons Leather Newsletter. Simply enter your e-mail at the bottom of the page, and click on the link in your e-mail to get free shipping.
You can also get FREE Shipping through ShopRunner.
Here are just a few good deals we found:
Wilsons IPad Case – $5.97 after all discounts
Wool Blend Plaid Fedora – $11.96 after all discounts
Kenneth Cole Small Crossbody Faux Leather Purse – $16.76 after all discounts
Wilsons Leather Four Post Hand Bag – $23.97 after discounts
Faux Leather Moto Jacket – $41.56 after all discounts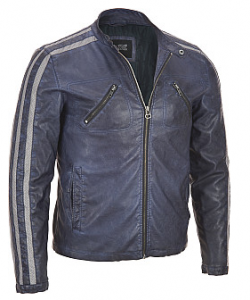 Men's Leather Moto Jacket – $55.16 after all discounts