Wild Kratts LIVE 2.0 Discount Tickets — Activate Creature Power! (At Paramount Theater)
This post may contain affiliate links and I may be compensated for this post. Please read our disclosure policy here.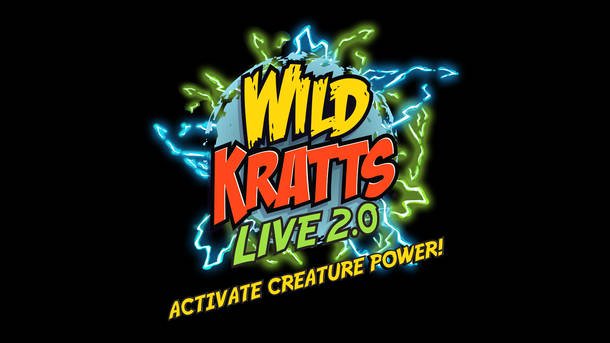 Wild Kratts LIVE 2.0 Discount Tickets — Activate Creature Power! (At Paramount Theater)
Update: Just a few days left to purchase your tickets for this show on Sunday 9/30!
*********************
Zaboomafoo and the Wild Kratts were two of my son's very favorite shows growing up. He loved animals and these shows hold fond memories for my family. If you have kids who were fans of the Kratt brothers and the Wild Kratt stories too, you might want to check out their show coming to the paramount theater in Seattle. We have the scoop on how to get a nice discount on tickets for this show too.
The discount is for the show on Sept. 30th at 4:30pm. Tickets are regularly $40 + fees. You can get them for $32 + fees here right now.
This is an eTicke that will be emailed to you. Event Run Time: 1 hour, 30 minutes.
"This all-new theatrical stage show is based on the Emmy-nominated animated television series Wild Kratts. Stars Martin and Chris Kratt will step out live onstage to engage you and your family in a classic Wild Kratts story. Starting off in their headquarters — the "Tortuga" — the brothers receive a message about a animal in trouble. Always ready to help, they pull on their "Creature Power" vests and gloves and they're off. The adventure doesn't work as planned, which results in hilarious pratfalls and slapstick fun. But they press on, encountering some amazing "Wow Facts" about animals, presented via large-screen multimedia video footage, as they rescue their animal friend and return it to its natural home. Wild Kratts LIVE 2.0brings creature power to Seattle's Paramount Theatre."
More Discount Entertainment & Family Fun Options::
Elephant & Piggie Play – Portland, OR
Seattle Mariners Discount Tickets – Seattle WA
Find more discount entertainment tickets from Goldstar!
And don't forget to check out our list of FREE & Frugal Events & Activities around the Northwest each week!