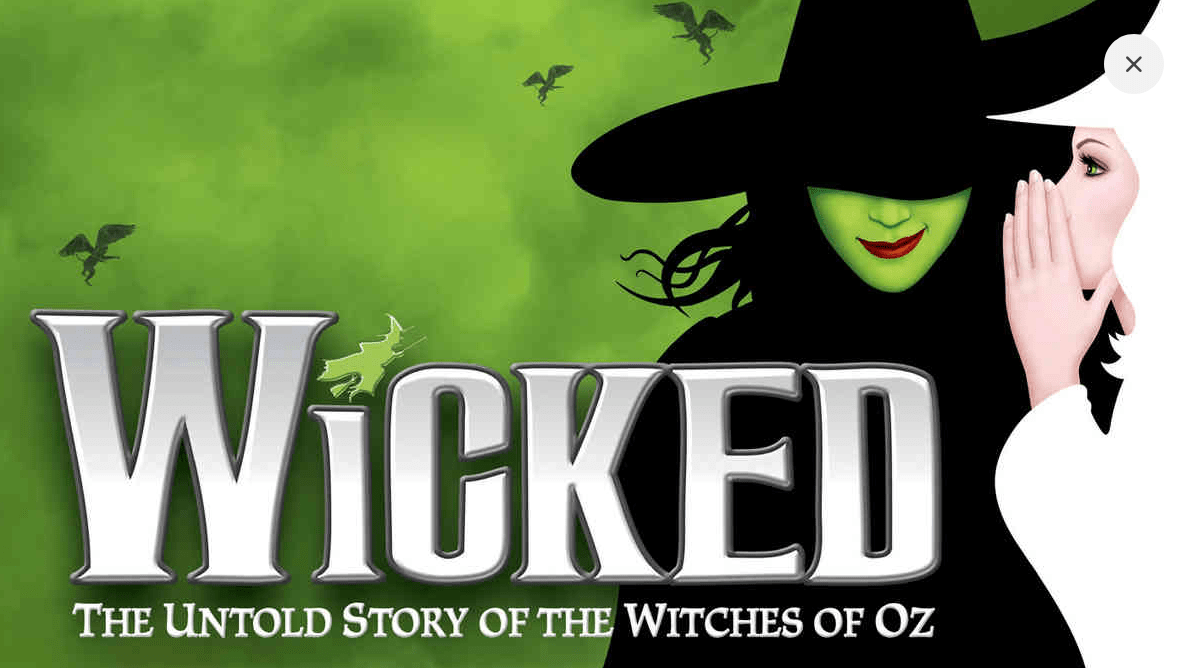 Wicked Discount Tickets in Seattle 
The popular musical, Wicked, is coming back to Seattle this summer to the Paramount Theater. We have found Wicked discount tickets for the show, too, if you purchase your tickets early.  The tickets start at the price of $73 – $193 .  These tickets have increased in price – this is up from $43 starting price in early March,  so don't delay if you want tickets as they may continue to go up in price as we get closer to the start date.
But we have heard from several of you that you were still looking for tickets for Wicked, so wanted to share this offer with you.
The Wicked show will be in Seattle from June 12th – July 7th, 2019 and you'll find the best prices by purchasing your tickets well in advance.
A true Broadway sensation, Wicked looks at what happened in the Land of Oz from a very different perspective. Long before Dorothy arrives, another girl is born with emerald-green skin. She's smart, fiery, misunderstood, and she possesses an extraordinary talent. When she meets a bubbly blonde who is exceptionally popular, their initial rivalry turns into the unlikeliest of friendships … until the world decides to call one "good," and the other one "wicked." With a thrilling score that includes the hits "Defying Gravity," "Popular" and "For Good," Wicked has been hailed by The New York Times as "the defining musical of the decade." From the first electrifying note to the final breathtaking moment, the untold true story of the Witches of Oz transfixes audiences with its wildly inventive story. Take advantage of Goldstar's pre-sale offer so you can be sure to see this acclaimed musical at Seattle's Paramount Theatre.
More Discount Entertainment & Family Fun Options::
Find more discount entertainment tickets from Goldstar!
Pinocchio by Pacific Northwest Ballet Students – $22 (reg $28) & up
Teatro ZinZanni Discount Tickets – $72.50 (reg $115.25)
And don't forget to check out our list of FREE & Frugal Events & Activities around the Northwest each week!