What's New at Disneyland for 2017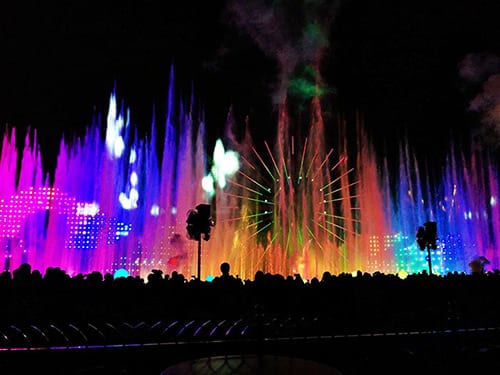 What's New at Disneyland for 2017
The new year is shaping up to be the best one yet, especially for Disneyland! There are so many things both returning and debuting at the park this year that you won't want to miss. While you can live vicariously through posts and videos, the best way to experience the magic is on your own trip to the Happiest Place on Earth!
It's even more exciting when you save money on your Disneyland trip, so we recommend booking with Get Away Today! Not only do you get the best price, but also the best service. Don't forget to use promo code ThriftyNW to save an extra $10 on your Southern California package that includes hotel and tickets.
Whether you've just started planning your Disneyland vacation or already have it booked, make sure to check out all the fun things coming to the Disneyland Resort in 2017:
Rivers of America will be re-opening this summer and bringing back some fan-favorites with it. Your family will once again be able to set sail on both the Sailing Ship Columbia and Mark Twain Riverboat or take an adventure around the river with Davy Crockett's Explorer Canoes. Don't forget to venture across the Rivers of America to visit Tom Sawyer's Island, either. You'll be amazed at the treasure and secrets found in the pathways of the island!
Fantasmic! is also returning to Disneyland this summer, after a short hiatus to make room for the upcoming Star Wars Land. If you haven't seen this spectacular affair, you'll want to make it a priority for your 2017 vacation. Your family will be awed as they watch a battle of good and evil that only Disney could imagine.
The Disneyland Railroad is expected to open this summer as well, much to the excitement of Disneyland fanatics. The classic train ride will be riding a slightly modified route, but is sure to be just as magical as before. If you visit earlier in the year, you can still walk through the train cars at each train stop and learn some fun facts.
Guardians of the Galaxy – Mission BREAKOUT! will be opening in Disney California Adventure this summer as well. You'll join the Guardians of the Galaxy as they fight to escape from The Collector and his collection of oddities. Your family is sure to feel like they stepped right into the Guardians of the Galaxy movies with this ride! An exact date hasn't been announced, but we're hopeful it opens in early May to accompany the release of the Guardians of the Galaxy Vol. 2 on May 5th.
The Main Street Electrical Parade is returning home to Disneyland for a limited time this year. The parade is the longest-run parade in Disney history, running in Disneyland for 24 years straight before continuing to run in Disney World, Disney California Adventure and then Disney World again. We are more than excited to see the nostalgic parade run nightly in Disneyland January 20th through June 18th. It's been rumored that this is the parade's "farewell" before being retired for good, but that hasn't been confirmed. It's still a good idea to visit Disneyland during this limited time engagement, just in case!
As you can see, Disneyland is set to have the most magical year yet. You won't want to miss any of the exciting attractions and entertainment coming to the parks, so make sure to plan your 2017 Disneyland trip with all these fun things in mind. Just remember that the best time to go is when your family CAN.  No matter when you go, your Disneyland trip is sure to be magical for your family.
To save the most on your 2017 Disneyland vacation, make sure to book with our friends at Get Away Today! They have the best prices and tips to make your Disney trip the greatest it can be. Don't forget to use promo code ThriftyNW to save an extra $10 off when you book a Southern California hotel and tickets package online. If you call in, just make sure to let them know that Thrifty NW Mom sent you!