Wendy's Berry Almond Salad Review & $25 Wendy's Giveaway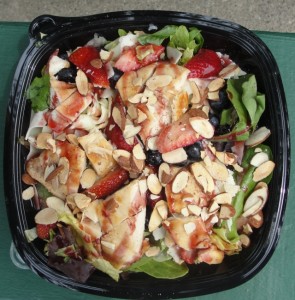 This past weekend was Memorial Day and what better time for a picnic, right?!  The weather didn't fully cooperate as it was still pretty chilly, but we bundled up & had a blast hanging out with several other Northwest bloggers for some yummy food from Wendy's and then a picnic at a local park.  I'd never been to Wapato Park in Tacoma, but we are definitely heading back there this summer – what a fun park with a lake where you can go fishing, a nice playground area for the kids & just  an overall scenic area with lots of big, grassy areas (just watch the goose,  uh…droppings -eww!)
Wendy's had given us the opportunity to get together to try out the new Berry Almond Chicken Salad.  I am not normally a huge salad eater, especially at a fast food restaurant, but I've been trying to eat healthier & watch my calories more lately.  So I've been trying more of the salad options at various restaurants and I was curious to see how Wendy's new Berry Almond Chicken Salad would compare to the other restaurant salads I've had recently.
Hands down, this was probably the best salad I've had at a fast food restaurant & it rivaled the salads I've eaten at the nicer restaurants as well. I had ordered the full size salad & it was huge and so filling for a complete meal. I just loved the unique combination of large grilled chicken pieces, strawberries, blueberries, shaved Asiago cheese (soo good!), and 11 different kinds of lettuce.  They also had shaved almonds you could add as well as a fat-free berry dressing.
If you're watching your calories, you can find all the nutritional information on the Wendy's website. I tracked it using the Weight Watchers Points Plus system & the full size salad is 12 points but if you take off the almonds & berry dressing, it's only 7 points for the large size. I personally think the half-size would have been a very filling lunch, too and that's only 3 points! So, this is a great option for those of you who are looking to cut your calories.
Here are a few pictures from our fun picnic outing: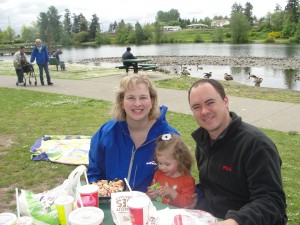 Our family minus my older daughter who stayed home with grandma due to a tummy bug. This was a rare moment when my 2 year old was actually sitting down, too, being stationed right next to the playground.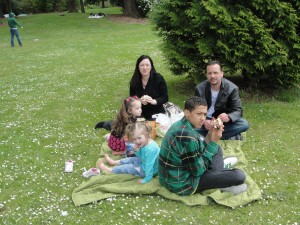 Sia from Centsible in Seattle and her family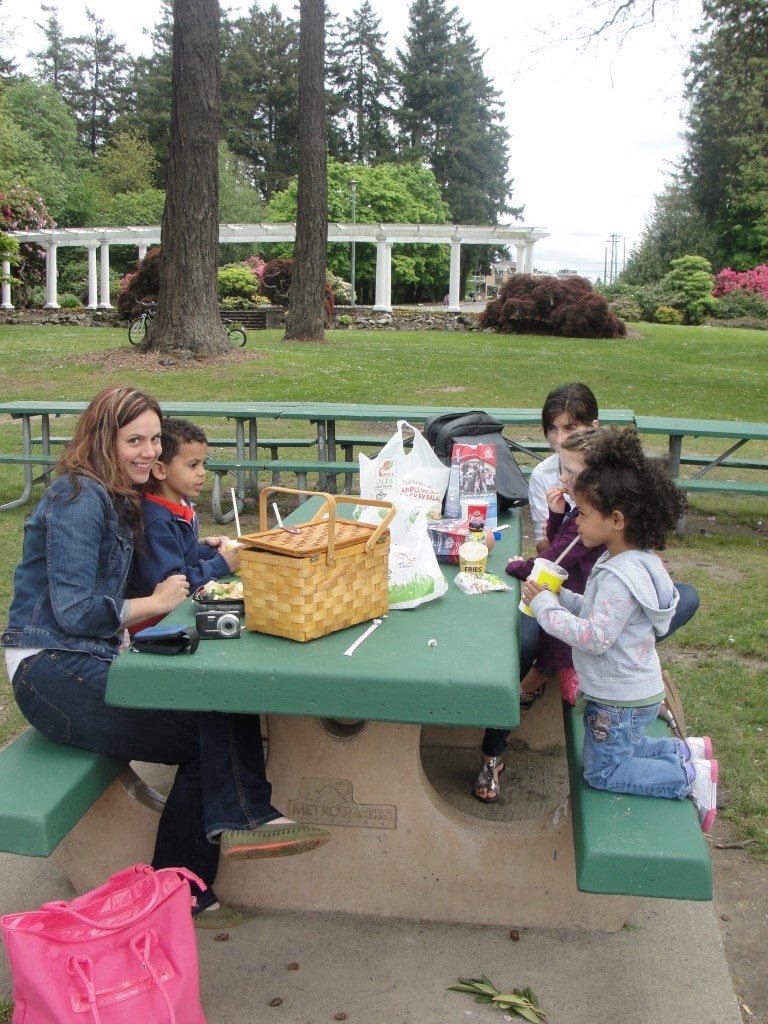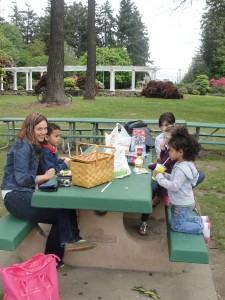 Angela from The Coupon Project with her kids & friends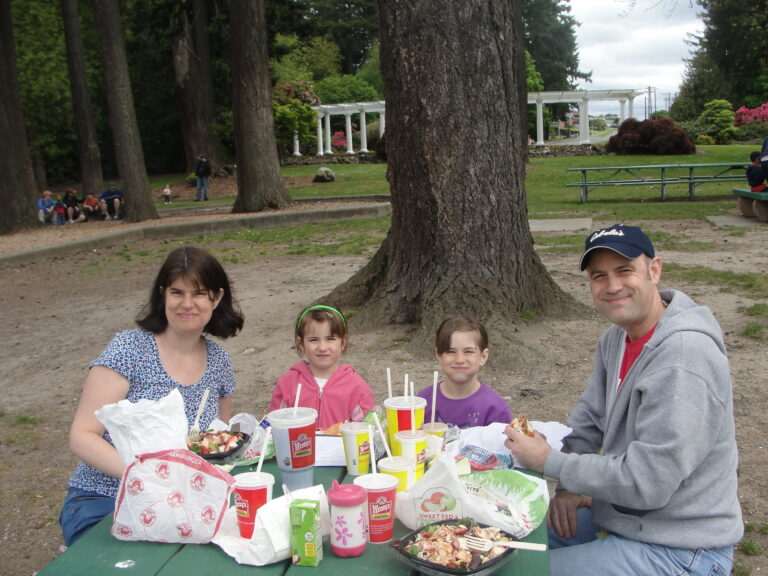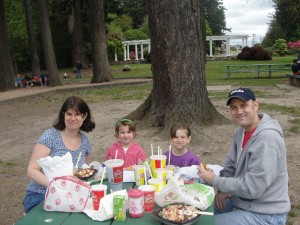 Danielle from Miss Mouthy & her family
Giveaway –  $25 Wendy's Gift Card
Wendy's is offering a $25 gift card to one lucky Thrifty NW Mom reader so that you can have a chance to try out this yummy salad, too, and see what you think about it.
This giveaway will end on Friday June 3rd at 9pm pst.
The winner will be drawn using "And the Winner Is" plugin and announced on the blog.  I will also email the winner. The winner will have 48 hours to contact me, otherwise a new winner will be drawn. US residents only & you must be 18 yrs or older to enter the giveaway.
Here's how to enter this giveaway::
Giveaway Entry: Tell us your favorite place to picnic with your family.
*All entries must be made on this blog post – just click on "Comments" and leave a comment along with a valid email address so I can contact you if you are the winner.  Facebook and email entries will not be counted.
Disclosure: I was compensated by Wendy's and the Motherhood for participating in this event. I was also provided with a Wendy's gift card in addition to a gift card to be given away to a Thrifty NW Mom reader randomly chosen.  All opinions are 100% mine. See my disclosure statement for more details.