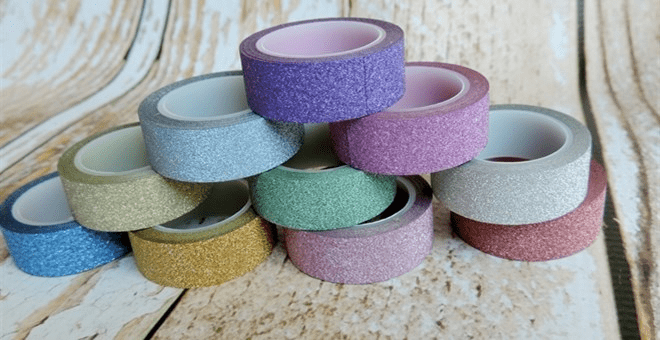 Washi Tape: Glitter Washi Tape
I so love all the things you can do with Washi tape! Check out these really pretty ones you can find at Jane.They have Glitter Washi Tape for $2.29! They have ten different colors to choose from too!
You do have to pay shipping of $3.25 for the first item and $0.35 for each additional item.
Product Details:
Get all the glamour of glitter for your projects without the glitter mess! Each roll is approximately 0.6 inches wide by 16.25 feet long. Choose from 10 fun colors. Grab one or grab them all. Use them for a glam touch to cards, gifts, paper crafting projects, binders, homework assignments and more!
Each additional roll ships for only $0.35 more! Buy 10 or more rolls and we will throw in a set of 10 manila tags for you to decorate with (value of $3.00).