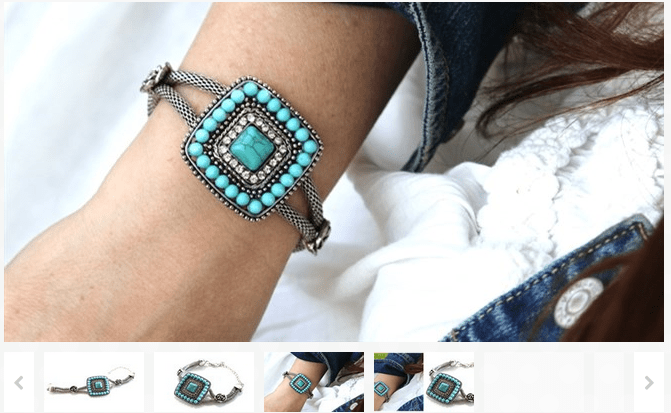 Vintage Turquoise Cuff Bracelet
Check out this awesome bracelet I found on Jane! You can grab this vintage turquoise crystal bracelet for $5.99! This is so pretty!!
You do have to pay $2.99 for the first item and $0.99 for each additional item. So if you order more then one you get the best deal. You could always order with a friend and save on the shipping! That would mean you could get it for $6.98 shipped.
Product Details:
This bracelet is silver plated with faux turquoise and crystals.
Bracelet measures 20 cm and has an adjustable chain.
You won't be disappointed in this vintage bracelet!