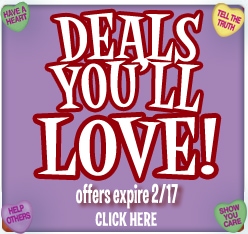 Veggie Tales is offering FREE Shipping (no minimum) on all orders placed through 2/15! To get free shipping on your order:
Log in to your Veggie Tales account. New customers will need to create an account (you will need to be logged into your account for this promo code to work).
Type the Discount Code Love13 into the discounts field, then click apply
Choose Best Way Shipping from the shipping options to take advantage of the Free Shipping Offer
Continue Shopping or Begin Checkout
*All FREE SHIPPING offers only valid for shipping addresses in the 48 contiguous United States only. Free shipping does not apply to Hawaii, Alaska or any International orders and excludes over-sized packages including rugs. Free shipping option will take 7 to 12 business days.
Some great deals you can get today with this promo code:
SweatPea Beauty DVD for $5 (and free shipping!).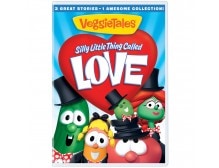 Silly Little Thing Called Love DVD for $5 shipped (with promo code)!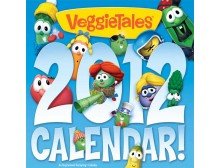 There are more $5 DVDs as well as this $.99 2012 calendar and much more!
If your kids are a little older, these are great items to donate to your local Sunday School. We loved having some of these items in our classroom when I taught kids from 3-6 years old at church!