Value Village – 50% off Sale Today – #ValueVillage Martin Luther King Day Sale
This post may contain affiliate links and I may be compensated for this post. Please read our disclosure policy here.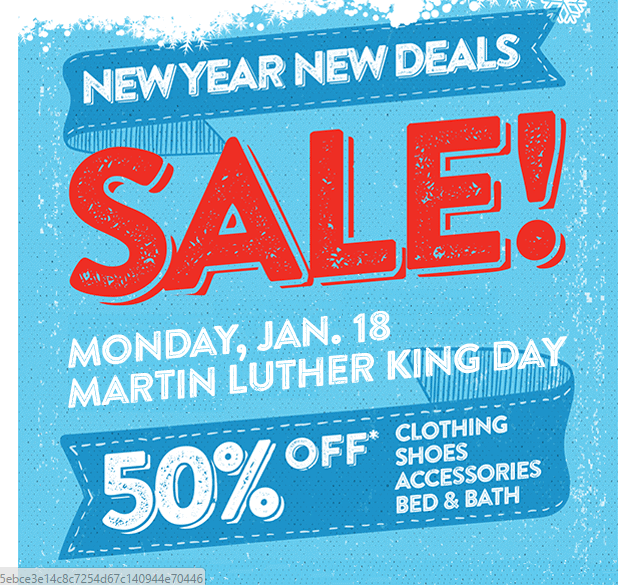 Value Village will be having a BIG 50% off sale all day on Monday January 18th from 9am – 9pm.  You will be able to save 50% on clothing, shoes, accessories, & bed/bath items. The items excluded are any new items (red tags), books (boo – this is my favorite item to find at thrift stores) and items tagged as housewares or furniture.  This is for US stores only.  Find a Value Village store near you.
Value Village Super Savers Club:
If the sale works like it did last year, you can save even more if you sign up for their Super Savers Club to get an extra savings coupon. You should start getting members-only coupons, information about special sales or events & more. I've heard that you're supposed to get a 25% off coupon to use; however, I signed up a day or two ago & haven't gotten a coupon yet, but hopefully it's coming!
This is how it worked last year: You will not be sent the coupon, but when you receive an email confirmation of your signup, you will need to print that off & bring it with you to the store, where you will get your membership card for the Super Savers Club as well as the 25% off coupon! Let us know if there are any changes this year!
We love shopping Value Village. Here are some of the projects we have done by shopping their sales: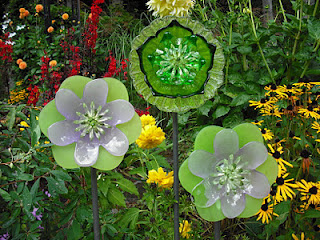 Make Garden Flowers using dishes and bowls
7 Ways To Re-purpose Frames & New Value Village Drop Locations!