Unexpected Productions – Free Tickets To Improv Comedy At The Pike Place Market!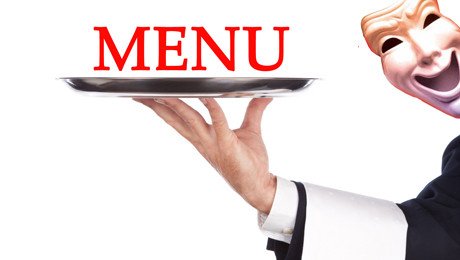 If you looking for a fun event to get out to on a budget, this might be the one. Get free tickets to see an Unexpected Productions Menu: À La Carte Improvisation show. Unexpected Productions is a comedy production that takes place right in the Pike Place Market (on one of the lower levels). There is a service fee of $4 per ticket, so they are not completely free – but still a great deal!  There is also a limit of 2 tickets per purchaser, for the free tickets.
Dates currently available include (note – they can sell out at anytime so this may change):
June 1 – Friday at 8:30pm
June 2 – Saturday at 8:30pm
June 8 – Friday at 8:30pm
June 9 – Saturday at 8:30pm
Menu, is a fun comedy format where you choose the direction of the performance. You and other audience members will be presented with a list of appetizers, starters, entrées, desserts and aperitifs, and then the ensemble will use their combined wit and imagination to mold these ideas into a sidesplitting story. Unexpected Productions has been performing since 1983 with shows in Germany, Austria, The Netherlands, New Zealand, Australia, and throughout the United States and Canada.
I have been to a few of Unexpected Productions shows and found them to be a riot. This one says it is appropriate for older kids, but it has a rating of PG 13 and a review from a parent that says its not. So I would be cautious, and maybe consider it an adult event? You can read the review for yourself here.