Trumans Non-Toxic Cleaning Starter Kit – Just $7.50 Shipped!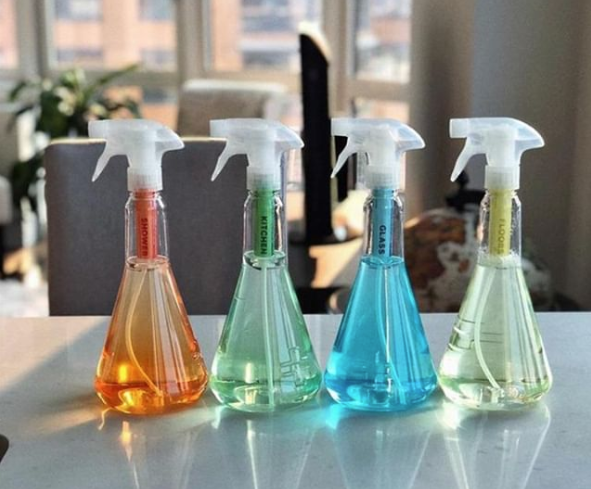 Trumans Non-Toxic Cleaning Starter Kit – Just $7.50 Shipped!
Have you heard of Trumans Non-Toxic Cleaning supplies yet? I was excited to learn about this great offer from Trumans Non-Toxic Cleaning products, where you can get their Cleaning products for just $1.88 each shipped right now.
The way this offer works, is that you will get a Starter Kit for half off, making it just $7.50 and free shipping. The Starter Kit includes 4 different cleaning products, making them just $1.88 each, and shipping should be free.
This is a 45 day supply for this price, and there is a 30 day money back guarantee if you are dissatisfied for any reason too.
Get 50% off your Starter Kit + Subscription order with code "SUB50". The starter kit is regularly priced at $22, but if you use this offer, you will get it for $7.50.
To get this offer:
Go to the Truman Starter Kit Page here
Select the option that says Starter Kit + Subscription for $15
Enter your email address and shipping address (it requires your email address to be in there before you can use promo code, so this step is important).
Use promo code SUB50 in the section that says "Have a promo code, enter it here"
You should see your order total drop to just $7.50
With the subscription orders shipping should be free (otherwise it is $5), so shipping should be free on this promotion.
Fill out payment info and submit order.
You have now ordered your Starter Kit, your first shipment after the starter kit comes 45 days after ordering Starter Kit, and then refill kits will ship every 6 months after that if you do not make any changes to your account.
So, if you make no changes to your account you will get four $15 Refill Kit that includes 4 cartridges for each one of the cleaning products (that is 6 months of cleaning supplies). Note, that the total for this is $60 (the 4 packs of 4 refill cartridges). Since it is a 6 month supply, it is like paying $10 a month for natural cleaning supplies, which is a super deal!
You can reschedule, unbundle or cancel anytime!
Don't want the subscription plan moving forward, or want to customize it? You can remove cleaners from your Refill Plan anytime or pause/skip a delivery. Not a fan of automatic plans? Cancel and order from our refill store, available only to customers who have a Starter Kit.
The start kit includes the following 4 cleaning products:
The Glass Is Always Cleaner (glass cleaner)
Everything and the Kitchen Sink (kitchen cleaner)
Floors Truly (floor cleaner)
and More Shower to You (shower cleaner)
The way the starter kit works is that you will get 4 reusable bottles that are warranted for life , and 4 cleaning cartridges. You add the water the bottles, and then the cartridge at the top, and it will automatically release the cleaning solution into water, to make your natural cleaning products.
It is a subscription plan, and you will get refills sent to you monthly. The refills are $3.75 each with subscription plan, or $4.50 each without (and you get the free shipping offer with the subscription plan).