Trendy Trash Bag / Bin / Toys Totes For The Car $6.99!
This post may contain affiliate links and I may be compensated for this post. Please read our disclosure policy here.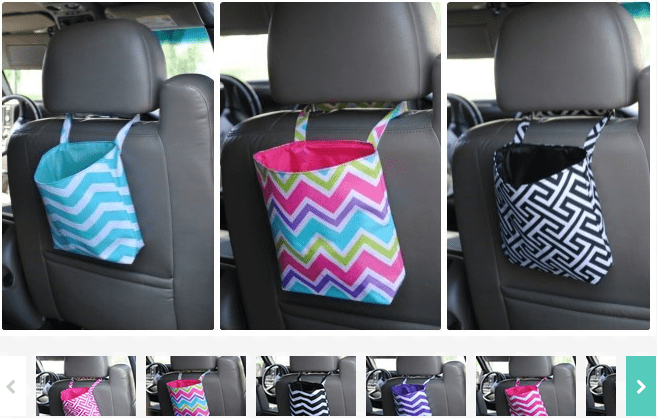 Trendy Trash Bag / Bin / Toys Totes For The Car
What a cute way to keep the car a little cleaner! Jane has these adorable Trendy Trash Bag/Bin/Toys Totes for $6.99! That is down from the normal price of $18.99.
You do have to pay shipping of $2.99 for the first item and $0.99 for each additional item. So you get the best deal if you order more then one.
Product Details:
Measures apprx. 10.5″ X 9.5″ (+-.25″ slight variation) – H 10.5″ X L 9.5″ X D 2″. Industrial strength snap. The inside is color matched lined – super easy to clean. And the stylish fabric exterior ensures that it will not be an eyesore no matter where you put it.
Unlike bags made from Cotton Canvas that must be washed to be cleaned, you can easily spot clean you new bag with a wet rag, paper towel, baby wipe….or just throw them in the washer. Line or hang dry. Do Not bleach or Iron.