Tortoise Watches $4.99!
This post may contain affiliate links and I may be compensated for this post. Please read our disclosure policy here.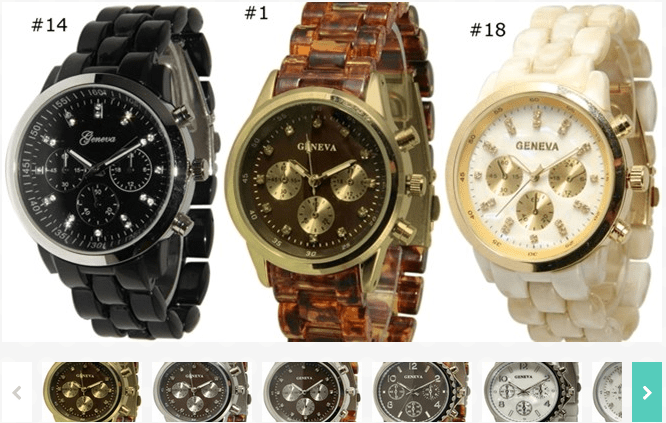 Tortoise Watches
If you could use a new watch, be sure to check out these cute ones I found on Jane. They are offering these Tortoise Watches for $4.99! That is down from the normal price of $39.99.
You do have to pay shipping of $3.99 for the first item and $1.99 for each additional item. So you do get a better deal if you buy more then one.
Product Details:
Marbled band forms gorgeous "tortoise" shell look amongst a sturdy plastic band. Watch features plain or rhinestone face, and features a plain, studded, or rhinestone bezel.
Styles are numbered on their images to ease you in your selections!