TOMS Shoes Sale – Extra 25% off Sale Prices!
Right now there is a TOMS Shoes sale going on, where you can get an extra 25% off many shoes that are already on sale to save even more!
There are quite a few styles to pick from (slip ons, sneakers, boots and more) for women, kids and mens styles.
Just use the promo code: BYESPRING at checkout for select shoes on the sale page here.
I have to admit – I pretty much live in Toms shoes from April – October. They are my favorite, comfy shoe that I slip on any time I need something relaxed & casual to wear. I size down half a size & then they stretch out so perfectly to fit my size. I have 3 different colors right now & the basic shoe colors I love never go on sale, but they are on sale with this code!
Shipping is also FREE on orders of $59+ at Toms.com!
I love supporting TOMS as they have an amazing donation program. As of April 1, 2020,  they're donating one third of the net profit from each product sold to the TOMS COVID-19 Global Giving Fund. The fund is administered by TOMS and not by a non-profit organization.
Here are just a few of the deals you will find in this Toms Sale: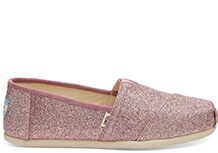 Pink Glitter Classic Canvas Toms – $20.23 after coupon code (reg $54.95)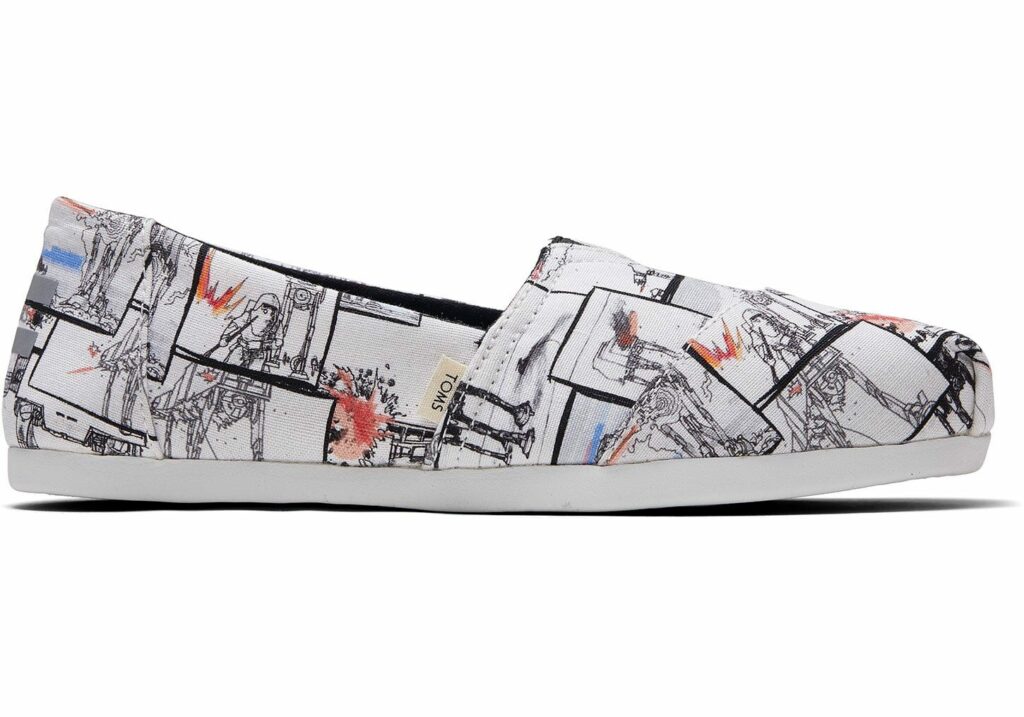 Star Wars Shoes for $24 after promo code savings (reg. $69.95)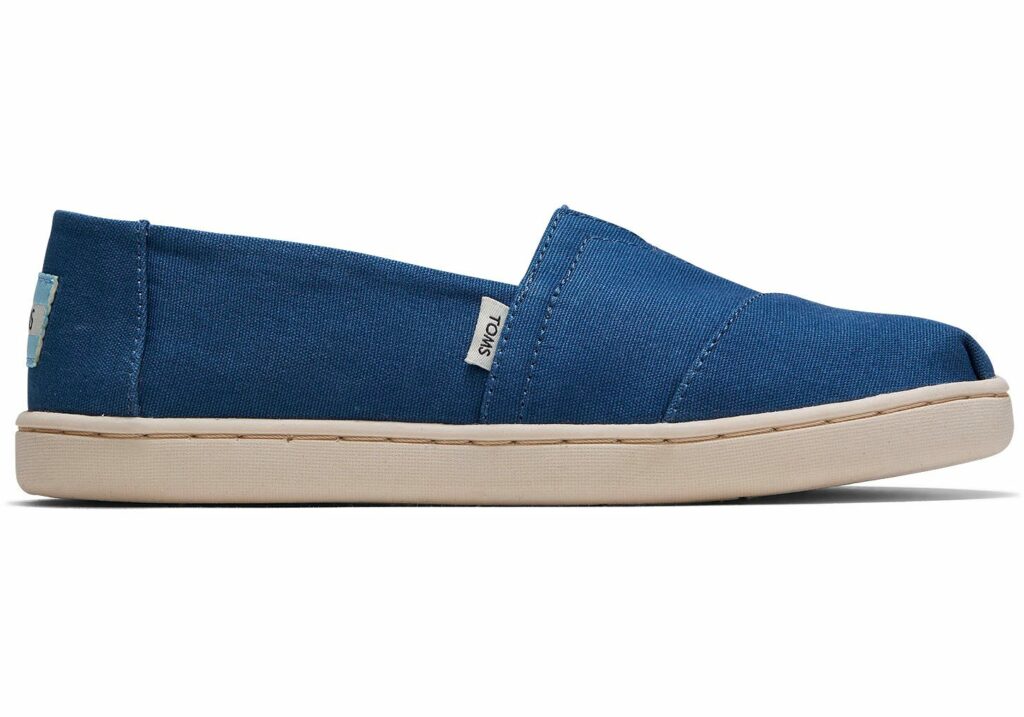 Youth Classics for $22.49 after promo code (reg. $40.95)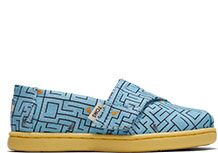 Blue Maze Kids Slip Ons – $14.99 after coupon code (reg $32.95)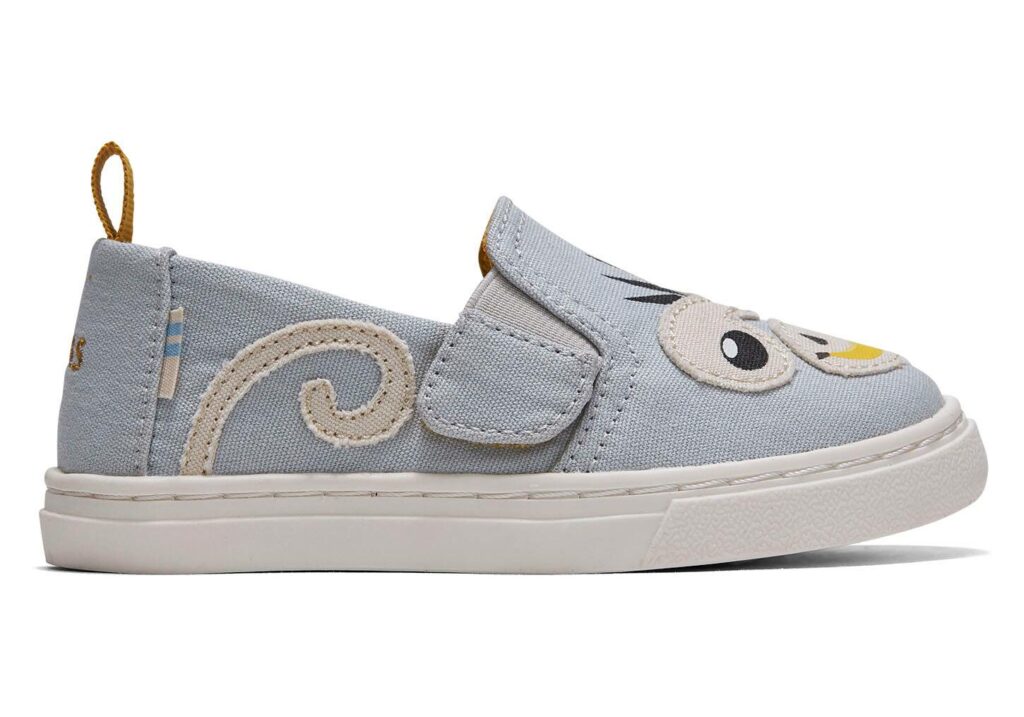 Glacier Grey Canvas Monkey Applique Tiny TOMS Luca Slip-Ons  – $18.74 after coupon code (reg $32.95)
To see more of this sale, head over to Toms sale here.