thredUP – FREE $5 Promo Code For Everyone (Free $10 For New Customers Too)!
This post may contain affiliate links and I may be compensated for this post. Please read our disclosure policy here.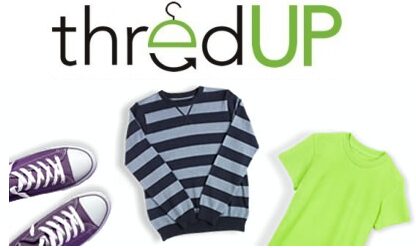 ThredUp has a FREE $5 promo code available to use through today only (11/18). Use promo code SHOP5 to get a free $5 in merchandise! This code should work for existing and new customers (one per household only)! Cannot be combined with other offers, and cannot be used towards shipping.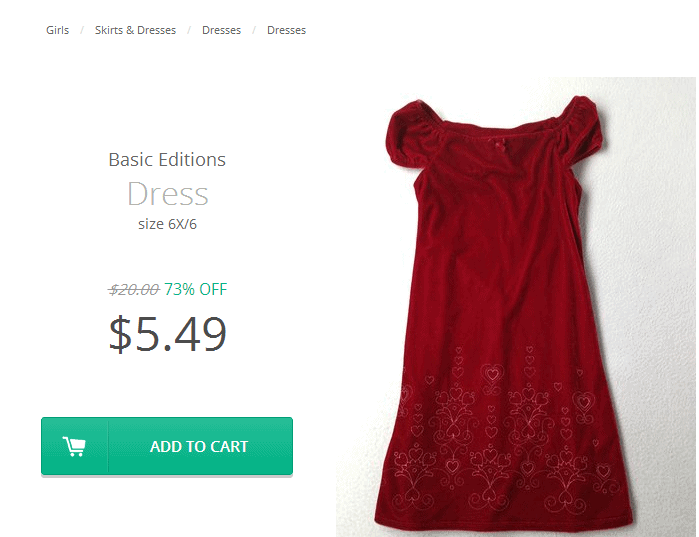 I just picked up this holiday dress for one of my girls for only $.49 cents after promo code (plus the cost of shipping)!
ThredUp is an online used kids clothing shop or an online consignment sale. It's a great way to save & get steep discounts on gently used kids items without having to leave your house.
Thred Up is also offering a free $10 credit when you sign up through this referral link for new members. New members can also use promo code Fan10 to get an additional 10% off. The credit will cover shipping costs (starts at $6.95), so if you find an item in the $3 range, then you should not have any out of pocket expense (no need to even enter your credit card info!).
There are many items starting at $2.49, so finding something for free should not be an issue, or you can apply the credit to a higher priced item and get it for just a few dollars.

To get this deal:
Head to the thredUp website, and look for the banner that looks like the picture above (should be at top of the page).
Select the "Begin" button (on the purple bar at top of the page), and it will take you to a page where you can enter your email address and create a password.
When you then log in to your account you should see a $10 credit has been added.
You can then use the $10 credit and promo code to shop!
If you are an existing customer use promo code SHOP5 today to get $5 off!
thredUp also offers FREE shipping on orders over $40. You may be able to use your free credit and 10% off with the free shipping order. I just got the free item, so comment and let us know if they give you free shipping if you hit $40 before applying credit and 10% off discount too!
If you want to shop for big girls clothing (women's clothing that is), TWICE is still offering a free $10 off a $25 purchase &20% of too (you will be able to get $25 in designer womens clothing for $10 shipped)!