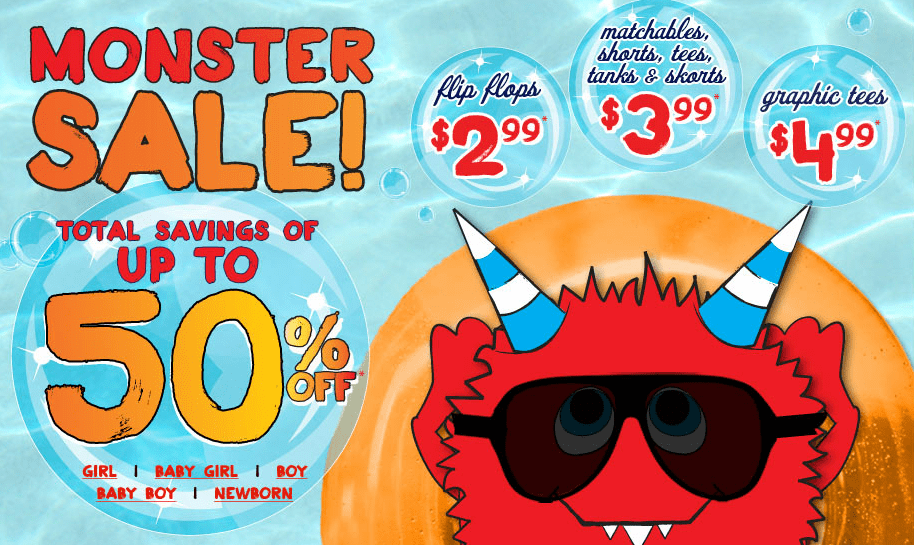 Hot sale going on at The Childrens Place today. Check out these three great deals that you can combine:
It is their Monster Sale with up to 50% off.
Today only (6/18) you can get FREE Shipping on all orders.
And just to make the deal even better, you will be able to take an extra 20% off your order with promo code Y6H2012.
Some ideas on great deals available today:
Flip Flops
start at $2.99, so they would be $2.39 shipped after the 20% off.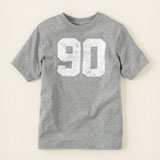 Shorts and shirts for both boys and girls start at $3.99, making them just $3.19 per piece after promo code.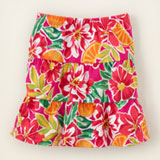 There are also girls skirts for $3.19 ea after discount!
Get an entire outfit for less then $10 with these deals. There are lots of cute items currently available, but I recommend shopping earlier while there is still a good selection of inventory.