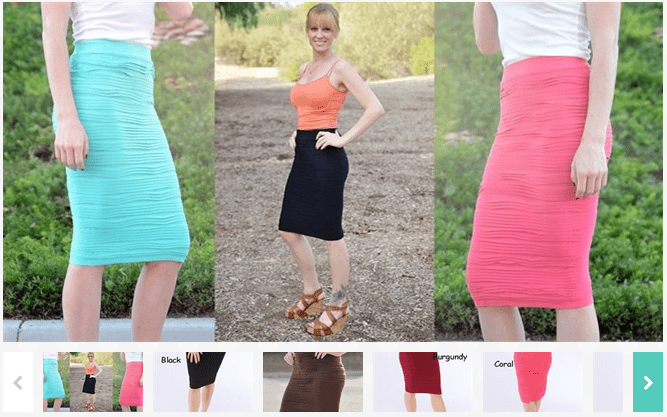 Textured Pencil Skirts
Check out this awesome skirt! It will be great for spring / summer. Jane has this Textured Pencil Skirts for $8.99! It is available in 12 different colors.
You do have to pay shipping of $4.99 for the first item and $1.99 for each additional item.
Product Details:
Dress them up or wear them casual, either way they're super cute!
Sizing:
OS (0-14)
Materials:
92% Nylon, 8% Span
Measurements:
36′ long
Colors may vary due to monitor settings. Please make sure that your shipping information is accurate at time of checkout as CoziBear Boutique will not be responsible for inaccurate information.