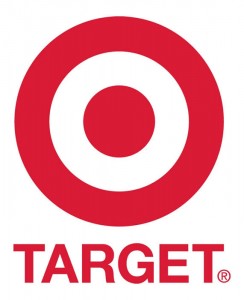 It's that time of year that we are expecting that Target's toy clearance will start going to 75% off – hopefully either tomorrow July 28th or Thursday July 29th.  For those of you East Coasters, we'd love it if you'd share with those of us in later time zones if you're finding any 75% clearance at your stores! :) Feel free to share as a comment on this post or on the Thrifty NW Mom Facebook fan page.   Let us know which store you're shopping at & what type of deals you're finding, so we can all help each other out!
Let us know what you're finding with the baby clearance as well – I'm hearing that many large baby gear items are 50% off clearance. I'm sure you can find some great deals – you'll just have to look very closely at the boxes to see if there are any red clearance stickers.
You can also follow this thread on the Gotta Deal forum to see what others around the country are finding at their stores over the next few days (just be prepared to sift thru a lot of posts).
Here's a recap of my tips when shopping the Target toy clearance event:
1) Always grab the item first & then go check the prices or decide if you really want it – This is going to be popular, so I've learned to put anything I'm interested in my cart first & then go scan. Then, if I decide I'm not interested, I can bring it back to the clearance section.  Otherwise, you run the risk that the item will be gone quickly.
2) Scan, scan, scan – Even if something is not marked at 75% off, if it has a red clearance sticker, scan it anyways & you might be pleasantly surprised to find that it is marked down further than you think.
3) Shop early! Typically Target marks their toy section down on Wednesdays or Thursdays, so that's why we're thinking it could be tomorrow (7/28) or Thursday (7/29).  So, I'd get there pretty early to have the best selection.
Make sure to check out Thrifty & Thriving's  question & answers about the Target toy clearance -she has some great suggestions & tips to keep in mind as you shop!