As the end of the school year approaches, many of you are looking for ideas of ways to keep your kids engaged & keeping up with all they've learned throughout  the school year.  Summer reading incentive programs are a great way to keep kids motivated, stay on track with the skills they learned & foster that love of reading they'll carry to adulthood.
I've teamed up with Angela from Frugal Living NW and Karrie from Happy Moneysaver to bring you a comprehensive list of summer reading programs around the Northwest.
Here's what you'll find:
National Reading Programs:

Kids earn a FREE book when they read eight. Click the link above for more information and to download the reading journal. The site also includes downloadable activities.
Borders' Double-Dog Dare Summer Reading Program:
Kids earn a FREE book when they read ten. Valid at Borders or Waldenbooks.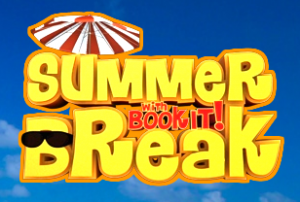 Kids who meet the challenge to read five books over the summer will be eligible to win a summer fun prize package.
Scholastic Summer Reading Challenge:
Log in minutes read to enter the Summer Reading Challenge for a chance to win a Klutz book pack. Kids can also complete weekly challenges for a chance to win prizes.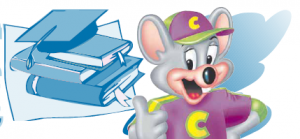 Print a reward chart and kids get 10 Check E. Cheese tokens upon completion. There are also incentive charts for just about anything you want your kids to do.

Kids 14 & under can read 15 minutes or more a day thru June & July.  If they read 600 minutes or more, they can turn in their completed reading log at Half Price Books between July 25 – August 7th to receive $5 in Back-to-School Bucks to use at the store.

Children can read independently at home using their recommended reading list. When they complete the recommended reading list, they can receive a free book.  Also, they have story time every Tuesday from 11-11:30am & they will receive an official Book Club Passport to mark off. If they attend 5 story times, they will receive a special gift.
Puget Sound Area Library Programs

All of the libraries in Washington are using the One World, Many Stories theme this year.  However, each program is different in the incentive programs they offer.  Each library system also has a great list of summer events & activities for your children to take part in all summer at the local libraries, so make sure to check out the events & put those on your calendar.
KING COUNTY:
PIERCE COUNTY:
SNOHOMISH COUNTY / ISLAND COUNTY:
SKAGIT COUNTY:
WHATCOM COUNTY:
KITSAP COUNTY:
MASON, GRAYS HARBOR, THURSTON, LEWIS, and PACIFIC COUNTIES:
CLALLAM COUNTY:
JEFFERSON COUNTY:
If I have missed any local library programs, please leave a comment so I can add it to our list!