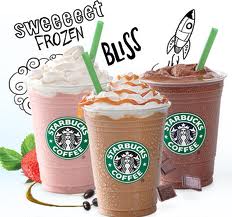 The Starbucks Treat Receipt Deal is back again this year! Bring in the receipt from a morning purchase after 2 p.m. to any participating Starbucks store and receive a grande size handcrafted cold beverage for just $2.50. This offer is good through 8/9/15.
More details on the promotion:
Save your morning Starbucks receipt (prior to 1:59 p.m.), bring it back the same day after 2 p.m. and get any handcrafted Grande (16 fl. oz.) cold beverage (Teavana® Shaken Iced Teas, Fizzio™ Handcrafted Sodas (in participating stores), Frappuccino® blended beverages, Starbucks Refreshers® beverages, iced coffee, smoothies) for $2.50 plus tax (if applicable). At participating Starbucks locations. Cannot be combined with other offers or discounts. Receipt cannot be transferred, sold or reproduced.
Find more restaurant deals available here.
Thanks Cheap Bastard's Guide to Seattle!