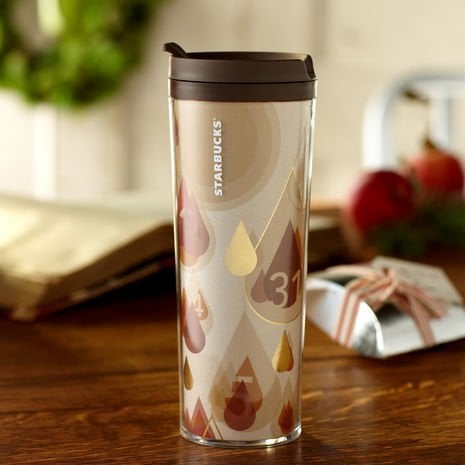 Here is a hot deal if you drink Starbucks brewed coffee on a regular basis. Pay as low as $18 for this reusable mug from Starbucks, and get a FREE brewed coffee every day in January (grande size)!! If you were to go in to Starbucks for a large brewed coffee each day for the rest of the month it would probably cost you over $50 (I believe grande brewed coffees are over $2), so this is a great deal if you are already spending that money.
Here is how to get it: 
Head to Starbucks.com
Search on Starbucks® "Free Brewed" Tumbler, 16 fl oz in the search box at top of the page.
Add the mug to your cart for $20 (and special offer of free grande brewed coffee this month)
Use promo code STNPWEKD to get an additional 10% off your order.
Pay $18 + Shipping ($4.95)
Take it in to Starbucks each day this month for your free grande cup of brewed coffee once it arrives!
Thanks Hip 2 Save!