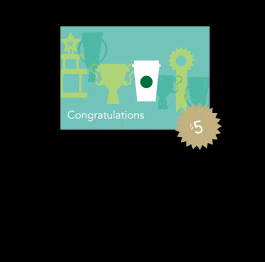 Want a Free $5 Starbucks eGift card? Then join the race to earn 12 Stars from August 27 – September 9 and Starbucks will send you a $5 eGift.
The way this works is:
Start by Registering for the 12 Star Dash.
Earn a Star each time you use your registered Starbucks Card. If you use it 12 times from August 27 – September 9th, you will earn 12 points and they will send you the free $5 card!
You'll keep earning your regular rewards too!
You can find more details on the 12 Star Dash from Starbucks here.