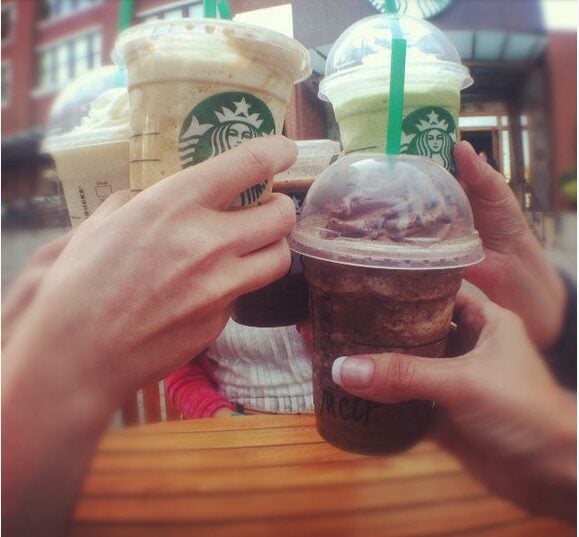 Starbucks has several great promotions going on this week leading up to the 4th of July.  They just announced another promotion on their Facebook page today – Buy 2 or more Frappucinos, then get $1 off each Frappucino thru Sunday July 1st.
Now, the better deal is at the Starbucks in Target – Buy 1 Get 1 Free Frappucinos (thru Monday July 2nd) but if you're not near a Target & still want to get a discount, then this is another way to save at Starbucks.
And don't forget you can get a FREE tall brewed coffee with no purchase necessary at all Starbucks location on the 4th of July!