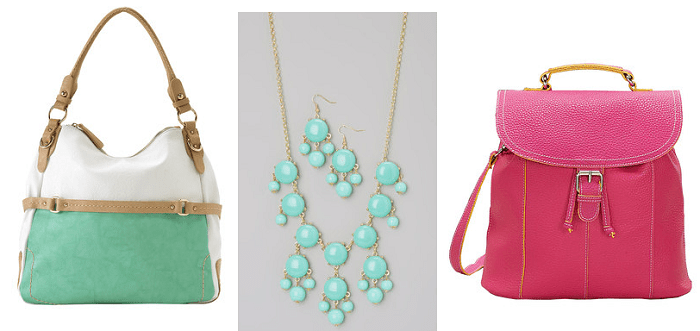 Spring Accessories And Bags Up To 65% OFF
Did you get a new wardrobe for spring? Need a new bag or accessories to go with it? Right now over at Zulily.com there is a nice sale going on. You can get items for as much as 65% OFF! They have things from the in style bubble necklace to handbags. Here are just a few of my favorite deals.

Peach Anita Crossbody Bag $19.99 (Reg $40)

Light Pink Bubble Bib Necklace $7.99 (Reg $25)

Emerald Trish Tote Jessica Simpson Collection $39.99 (Reg $98)

Mint & Gold Bubble Bib Necklace & Earrings $8.99 (Reg $23)

Orchid Nicky Tote $39.99 (Reg $80)
If you want to see the full list of items included in the sale, just head over to Zulily.com.