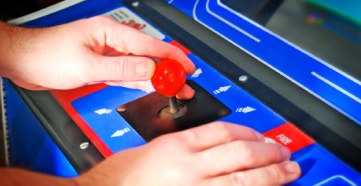 Are you looking for a place to take your kids when the weather is cold and rainy? We found a deal on a fun place for the kids to hang out for half the price!! Get a $20 Odyssey 1 voucher for ONLY $10 from Spotted Fox! Odyssey 1 is located in Tacoma and a fun place for kids and adults to hang out. They have an Arcade, Laser Tag, a Jungle Gym and so much more.
This voucher is only available for one more day. So, hurry to take advantage of this great offer!
Highlights:
Valid for $20 at Odyssey 1 Family Fun Center
Odyssey 1 Family Fun Center offers Jungle Gym, Arcade, Laser Tag Arena, Roller Slide and much more!
$20 can be used for admission to Jungle Gym, Laser Tag, concessions and party packages
Odyssey 1 offers exciting experiences for ages 7 to 70!
They offer lots of fun for parties and field trip groups!
Great place for families, children, adults and they have something fun for everyone
Details:
Not good for tokens.
Promotional value expires 06/07/2013
Not valid for cash back
Not valid for use with other offers or promotions
Must be used in one visit.
Thanks Sounds Fun Mom!