Skyline Socks – 50% Off! Great For Teens & More!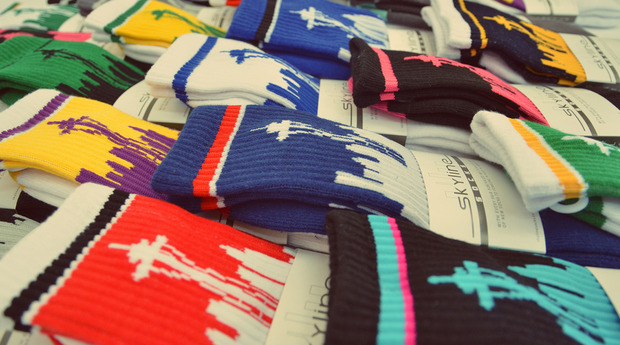 This offer is back for these popular socks. I bought some for both my my teen son and my husband last time the offer was available, and thought it was a great deal. Honestly, I am too embarrassed to even tell you how much of his school shopping budget he spent on socks that look just like these! They seem to be very popular this year.
Right now Gilt is offering 50% off these Skyline socks. I bought this deal last time it was available, and just ordered my socks, and they were delivered 3 days later. The other cool thing, is that when you buy a pair of socks through this offer, one is donated to a neighbor in our city!!!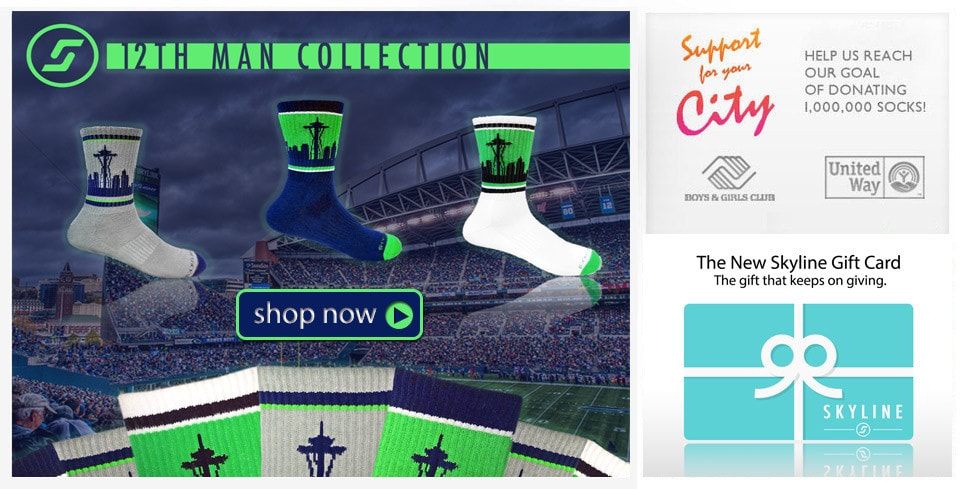 Plus – they now have a 12th Man collection (get all three pairs for just $33, so $11 ea), for all the Seahawks fans on your shopping list (I grabbed some for my husband – gonna put socks in his stocking!).
Here are the deals currently available:
Socks are around $12 a pair, so its a 50% discount. Shipping will be around $3 per pair, or free shipping at $50+.
Fine Print:
Limit two vouchers per member; two additional may be purchased as gifts
Must be used in its entirety in one transaction or balance will be forfeited
May not be applied toward tax or shipping
Shipping ranges from $3 to $6 per order and are based on quantity
Socks are "One Size Fits Most"
Offer is final sale and non-refundable
Voucher may be used to obtain the discount until July 1, 2014. After this date