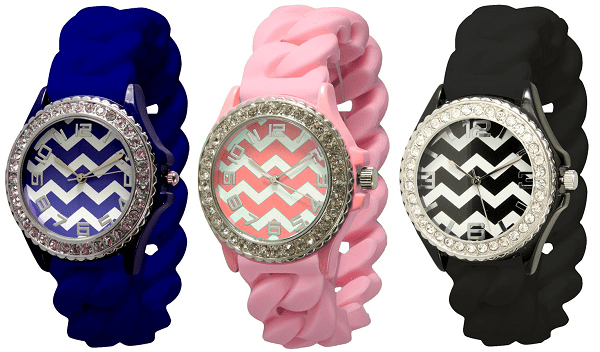 Stretch Silicone Band Watch
Need a new watch? Jane has a cute deal on these Stretch Silicone Band Watch. You can get it for $3.99! They have 12 different colors to choose from too.
You do have to pay shipping of $3.99 for the first item and $1.99 for each additional item. So you get the best deal if you ordered more then one. You can always order with  a friend or order the 2nd one as a gift.
Product Details:
This super cute watch features a very comfy braided silicone band, and chevron printed face. Watch face is trimmed with rhinestones. Available in an assortment of colors!