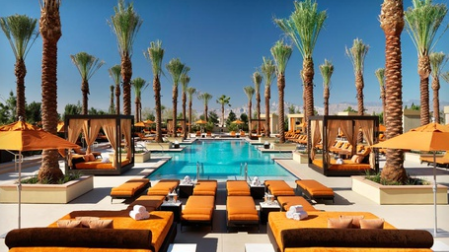 Check out how you can save an extra $50 on your next Groupon Getaway purchase. Right now if you sign up for Expedia's E-mails, you'll automatically get a $50 credit to use on your next Groupon Getaway purchase. There is no fee to sign up. You'll just get e-mails with the latest and greatest getaway deals from both Groupon and Expedia. You don't have to go far to use your credit. You can find deals in and around your area to enjoy a frugal mini vacation. Or find your perfect paradise vacation. There are so many choices.
To Get This Offer:
Go to Expedia.com.
Enter your e-mail address and sign up.
Expedia will email you the a coupon by July 31st to use your $50 (see specific terms below)
Search the Groupon Getaways.
Buy your deal today, redeem your $50 credit when you're ready.
Fine Print:
Sign-up for Groupon Getaways with Expedia between June 21, 2013, & June 27, 2013, to qualify for an Expedia $50 hotel coupon.
They'll email you your coupon for use on Expedia.com by July 13, 2013.
The $50 single-use coupon is valid only for a discount of $50 towards the new booking on Expedia.com of a room at an Expedia® Special Rate hotel.
The cost of the booking must be at least $200 before taxes and fees.
Coupon must be used by 11:59 PM (Pacific Time) on September 30, 2013, for travel between July 8, 2013, and December 31, 2013. Travel must be completed by December 31, 2013.
After you select your qualifying booking, use the "Enter a coupon or promotion code" prompt at the top of the payments page during checkout. Limit one coupon per booking and per email address.
Bookings are subject to availability at the time of booking and all applicable terms and conditions.
Coupon is not transferable.