Shop Taste of Home is running another $5 Cookbook sale through November 7th. During this promotion, you can get nice hardcover, full color cookbooks for only $5.00 each (regularly $20-$25 each). If you are looking for new holiday recipes, these would be great for you.
Also, if you use coupon code LST88, you can get FREE shipping on orders over $20 or more! This is just 4 books for $20 shipped!
Some titles offered during this sale include:
Everyday Slow Cooker & One Dish Recipes
Taste of Home Christmas
5 Ingredient Recipes
The Busy Family Cookbook
Fun Food
Busy Family Favorites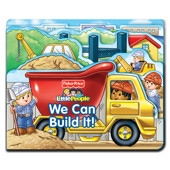 There is also a $5 Children's Book sale that might interest you. You can use coupon code LST89 to get free shipping on Children's Book orders of $20 or more.
Don't forget that shopping through Ebates.com can make this deal even sweeter…they are offering 5% cash back on your orders!